Simcock dreams of American return
Options open for I'm A Dreamer
Last Updated: 26/08/12 1:34pm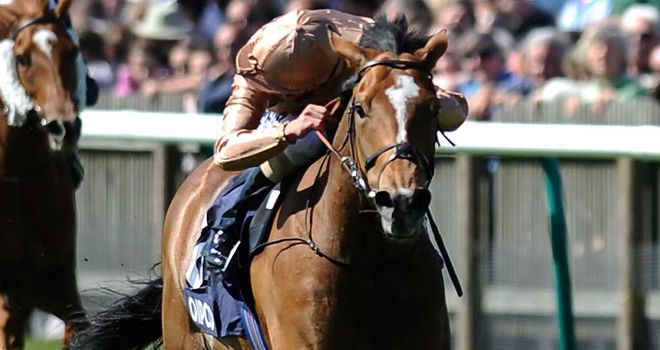 I'm A Dreamer: Has plenty of options
David Simcock is pondering a potential Stateside return for I'm A Dreamer after her heroics in last weekend's Beverly D Stakes at Arlington Park.
The well-travelled five-year-old helped Hayley Turner to become the first woman rider to win the prestigious Chicago Grade One as she held off the late challenge of Marketing Mix.
While there are other European events, the trainer has mentioned Grade One events at both Santa Anita and Belmont on September 29.
"All her options are open for the remainder of the season but races such as the Flower Bowl and Yellow Ribbon Stakes (now the Rodeo Drive) will come into the equation," he told www.davidsimcock.co.uk.