Heidfeld - No team orders
German denies making way for team-mate
Last Updated: 09/06/08 1:35pm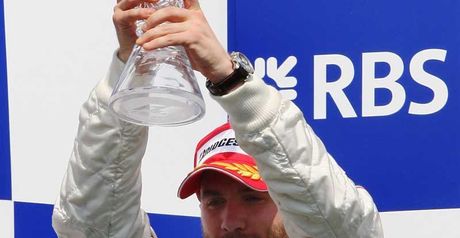 Heidfeld: second place in Canada
Formula 1 Betting

Formula 1 Betting

Bet with Sky Bet
Probably mindful that any such admission would prompt a penalty from the FIA, Nick Heidfeld has denied that he let Robert Kubica past him during the Canadian GP on instruction from their BMW team.
"There are no team orders allowed."
Nick Heidfeld Quotes of the week
Having emerged from his first pit-stop just behind Heidfeld, Kubica instantly swept past the one-stopping German and proceeded to build up an advantage that enabled him to take his second and final pit-stop without losing the lead of the race.
With the two cars on different strategies and Fernando Alonso harrying Kubica, it was inevitably speculated that Kubica's easy passage past Heidfeld was the product of team orders.
Asked specifically in the post-race press conference whether he 'let Robert past voluntarily or were you advised by the pit?', Heidfeld replied: "Well, as there are no team orders allowed, no, but as I was on a one-stop, a lot heavier than Robert, knowing that, it's clear within the team that I wouldn't make it too difficult for Robert."
As a team man, Heidfeld dutifully celebrated BMW's first win in the sport, but there was no mistaking his disappointment at being trumped by his team-mate.
"It was the best chance I've had so far to win a race," he reflected mournfully.
"Obviously I'm happy for Robert as he did a great job today. He deserves the win but what racing driver would I be, driving in the same team, being so close to my first victory not to be a bit disappointed?"