Heidfeld predicts more shunts
German says bigger wings might lead to more contact
Last Updated: 31/12/08 11:03am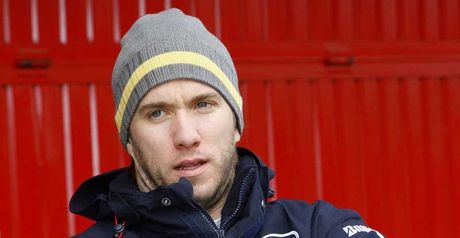 Heidfeld: More accidents predicted
Formula 1 Betting

Formula 1 Betting

Bet with Sky Bet
Nick Heidfeld has said he believes the wider front wings that will be introduced into Formula One next season could lead to more accidents.
The change to the front wing comes as part of a raft of new regulations coming into effect in 2009 in an attempt to improve the chances of overtaking.
It is hoped that a combination of a wider front wing and a smaller rear wing will allow cars to follow each other more closely without losing as much aerodynamic grip.
However, Heidfeld fears there may well be plenty of contact between cars in the early part of the season as drivers struggle to adapt to the changes.
"I think it might happen more often, especially in the beginning because you need to get used to it," the BMW Sauber driver told autosport.com.
"Sitting in the car, you can't see the front wing. OK, you know it is there, but from previous years you will have got so used to what you had that maybe at the start or in a very quick situation where you have to react without thinking, I could imagine that we would see more wings touching."
However, the German refused to be drawn on whether he thought the new rules will make overtaking easier.
"With the wings that we have it's no secret should be less affected by wind and therefore might be a bit easier to drive," he added. "But at the moment it is difficult to tell."