Mowbray waits on Valero deal
Baggies eager to secure Real Mallorca defender
Last Updated: 21/08/08 4:35pm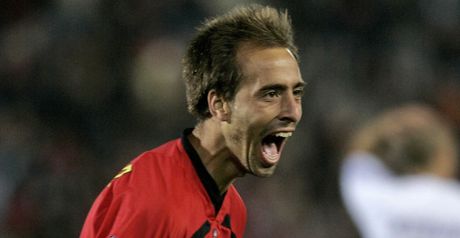 Valero: Baggies link
West Brom manager Tony Mowbray insists that a deal for Real Mallorca defender Borja Valero has yet to be completed.
The 23-year-old is top of the Baggies' list of transfer targets and it is reported that a £4.75million fee has been agreed.
Valero's representative, Martan Paledes, has intimated a switch is imminent, with rumours suggesting the player has agreed a four-year contract with West Brom.
Mowbray is eager to secure Valero, but he is adamant it is not yet certain the former Real Madrid man will be moving to The Hawthorns.
"The deal is not done. I don't want to eulogise about a player who has not signed in case it doesn't happen," Mowbray told Sky Sports News.
"But it is no secret we admire the player and we'd like to tie something up.
"We've watched him for a while and he has got the technical ability to help our squad."