Calderon agrees Saints switch
Seagulls defender agrees to join Southampton
Last Updated: 09/05/10 9:18am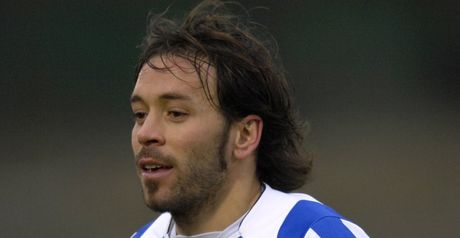 Calderon: Agrees Saints switch
Brighton defender Inigo Calderon has agreed to join League One rivals Southampton next season.
Seagulls boss Gus Poyet wanted to keep the Spanish full-back, who arrived as a free agent in January, but he has turned down the offer of a new contract.
Calderon was keeping his options open and Poyet insists Brighton cannot compete financially with their south coast rivals' offer.
Disappointed
"We are very disappointed because everything was agreed," said Poyet.
"He waited for a possible offer and we can't compete with it. He won't be our player and I am disappointed with him and his agent.
"I thank him for his services but we took a big risk because he's injured. I am disappointed because he chose to wait and not sign for us."