Crewe recall striker
Leitch-Smith brought back as cover for injured Donaldson
Last Updated: 02/09/09 10:35pm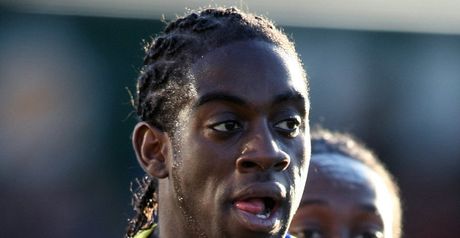 Donaldson: Sidelined
Crewe have brought AJ Leitch-Smith back from his loan spell in Iceland following the injury to Clayton Donaldson.
Scans have revealed that key striker Donaldson suffered a fractured fibula in the 1-0 defeat to Bournemouth on Saturday.
He is now set to be sidelined for at least six weeks, meaning he will miss a crucial stage of the season.
"Clayton has fractured the fibula in his lower leg," confirmed a club spokesman.
"A rehabilitation period of six weeks is the best outlook but it may well be November before we see him again."
Crewe have therefore moved quickly to recall teenage forward Leitch-Smith from his stint with IBV and he will provide cover over the next couple of months.