Murray leaves Oxford
Midfielder released by Us after moving family back to Derby
Last Updated: 05/07/10 5:12pm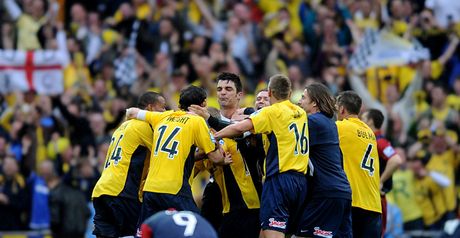 Murray: Leaving Oxford
Adam Murray has left Oxford by mutual consent as the midfielder was unwilling to move closer to the city.
The Birmingham-born midfielder was the club's skipper last season, but missed the second half of the campaign following a back operation.
The 28-year-old has a home in Derby and it is understood that he was released after his family moved back to the East Midlands because they were unable to settle near Oxford.
Chairman Kelvin Thomas told the club's official website: "It is with a heavy heart that we have had to come to this decision.
"Adam is a good player and did really well for us at the beginning of last season, and in previous seasons.
"Unfortunately Adam wasn't involved in the final promotion push due to injury, but we do feel that our decision to have players live close has been justified.
"Adam has made a decision to put his family first, which as a family orientated club we fully understand and appreciate."