Saints loan Crawley winger
Homesick Gibson allowed to return to Scotland
Last Updated: 24/08/11 4:05pm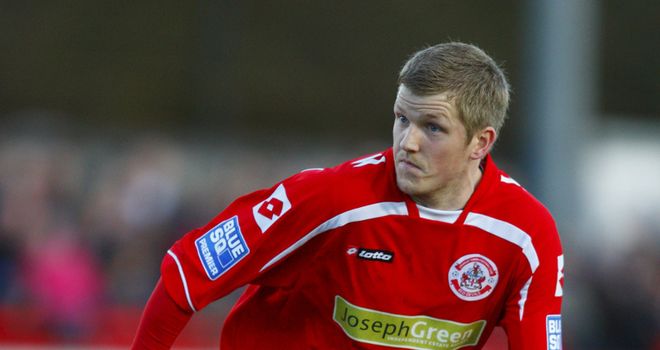 Gibson: Has joined St Johnstone on loan after suffering from homesickness at Crawley
St Johnstone have completed the signing of Crawley Town winger Willie Gibson on a loan deal until January.
Skysports.com revealed earlier this month that Saints were keen on the 27-year-old, who had struggled to settle since joining Crawley from Dunfermline Athletic in January.
Gibson had not featured for Crawley so far this season and manager Steve Evans feels it is only fair to let the wide man return to Scotland.
Evans told the club's official website: "St Johnstone have been keen on Willie for a while as have a few other clubs in Scotland and the North West of England but the player made it clear this would be the club for him.
Terrible thing
"Homesickness is a terrible thing and there is really only one cure - go home.
"We came to a financial agreement with St Johnstone that was finally acceptable to my directors. We also came to an agreement with the lad himself and we got all the paperwork done yesterday.
"Willie has two young children up in Scotland and he missed them dearly. He found every day hard but thankfully we have got a resolution for the time being. There is an option for the lad to move to Scotland on a permanent basis subject to certain clauses in the loan move being met in January.
"He is a terrific footballer but we did not see the best of him. Off the field he is a smashing lad but deep down he wanted to be with his kids and to a man here we can all understand that."