Grecians grab Vine
QPR striker feels he has made the right choice in joining Exeter
Last Updated: 27/08/11 10:53am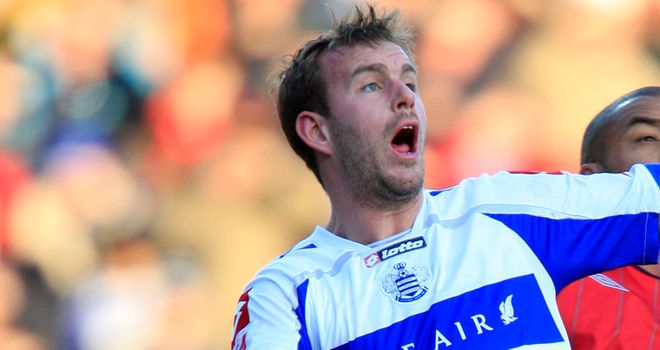 Vine: Has joined Exeter City on loan for a month and could face Chesterfield on Saturday
Exeter City have solved a striker shortage by signing Rowan Vine on a month-long loan from Queens Park Rangers.
Vine did not make a first-team appearance for QPR last season and undertook loan spells with Hull City and MK Dons.
QPR's promotion to the Premier League has further reduced the 28-year-old's chances at Loftus Road and he was allowed to take in a trial at Doncaster Rovers in pre-season.
He has now linked up with Exeter for a month and could be involved in the club's League One encounter against Chesterfield on Saturday.
"Two seasons ago when I was at QPR we played here in the Carling Cup, we ended up winning 5-0 but it was massively flattering and everyone that night was impressed with the way the team plays football," Vine told the club's official website.
"Last week there were possibilities that weren't right for me but I spoke to my agent and he mentioned Exeter and I was interested straight away.
"The only thing I look for in terms of targets is to integrate myself into the squad and the team, enjoy myself and hopefully the team will do well."