Inter hopeful on Lampard
Italians set to step up interest in Chelsea midfielder
By Lewis Rutledge. Last Updated: 07/07/08 6:35pm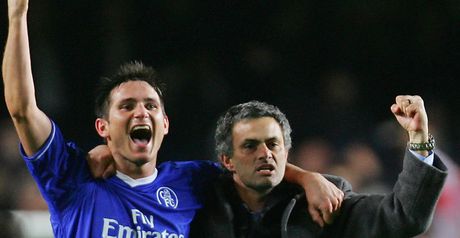 Lampard: Inter target
Internazionale have confirmed they will try to secure a deal for Chelsea midfielder Frank Lampard.
New Inter boss Jose Mourinho knows Lampard well from his time at Stamford Bridge and has identified the England international as one of his top targets for the summer.
Lampard has been linked with a move abroad for some time and the arrival of Deco at Chelsea would appear to have paved the way for his departure.
Inter now look set to step up their interest although general manager Ernesto Paolillo admits they will only want him for the right price.
Paolillo, Inter's representative at the European Clubs Association conference in Switzerland, told Sky Sports News: "I am here, I am not following the market at the moment but Lampard is one, just one, of our targets.
"If he comes he will be welcome.
"Of course it is always a question between quality and price. If it is not possible to reach Lampard we will try something else."
Asked if Inter had made an offer yet, Paolillo replied: "I have been in Geneva since yesterday so I don't know the latest development."