Coyle admits Wilshere defeat
Wanderers boss unable to re-sign Gunners starlet
Last Updated: 05/08/10 4:59pm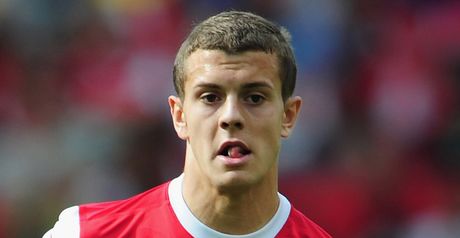 Wilshere: No Bolton return
Owen Coyle has admitted defeat in his efforts to re-sign Arsenal starlet Jack Wilshere on loan this season.
The talented 18-year-old joined Bolton last term and made 14 Premier League appearances, scoring once.
Wilshere impressed during his time at the Reebok Stadium and Coyle left the door open for him to return this time around.
Coyle was eager to bring the teenager back, but now feels that Arsenal boss Arsene Wenger is unwilling to loan him out.
"It's well documented that we would like to have him back for another six months," Coyle said.
"I have to say it looks like Arsenal are going to keep a hold of him, and you can understand why. He is absolutely quality.
"I've always left the door open with Arsenal and Arsene, saying that if he felt after the season starts that Jack is not going to start games, then we would welcome him with open arms for six months and hopefully give him back in January a far batter player than what we got - because we already did that."
Admiration
Meanwhile, Coyle has reiterated his admiration of Oldham talent Tom Eaves, but he stopped short of confirming whether Bolton would be tabling an offer.
Eaves netted a hat-trick against Wanderers in a pre-season friendly last month and Coyle believes the teenage forward has a big future ahead of him in the game.
"The young lad in question has a terrific talent," he continued. "I was actually aware of him before the game and then that cemented what we already knew.
"There are a number of young players out there that we have made an enquiry about or have an interest in, and it would be remiss of me to start talking about individuals.
"But it's fair to say that he is a young lad with talent and has a chance in the game."