Cana reveals Prem offers
Villa, Bolton and Fulham wanted former Sunderland man
By Jure Bohoric. Last Updated: 09/02/11 9:21pm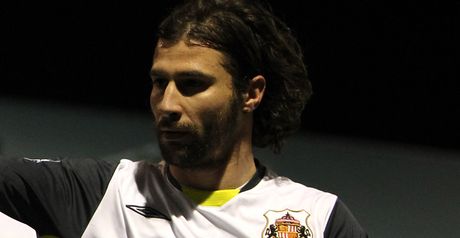 Cana: Interest
Lorik Cana's father has revealed that Aston Villa, Bolton and Fulham all tried to sign the midfielder in January.
The former Sunderland midfielder moved to Galatasaray last summer when he opted to leave Wearside.
However, the 27-year-old was being tracked by a host of English clubs looking to bring him back to the Premier League.
His father confirmed that Galatasaray shunned offers from England and Italy.
"Many clubs were after Lorik," Cana snr told BotaSport.
"He could have gone to Italy, as Lazio wanted him, but there was also an interest from England.
"Aston Villa, Bolton and Fulham all wanted him, but Galatasaray said no."
Cana Snr says that his son was not looking to leave Gala at the moment.
"Even Lorik wasn't really opened for that kind of move in the winter," he said.
"But maybe something will happen in summer."