Putin 'honoured' to win fair fight
Russia supremo delighted to win 2018 finals
Last Updated: 02/12/10 9:47pm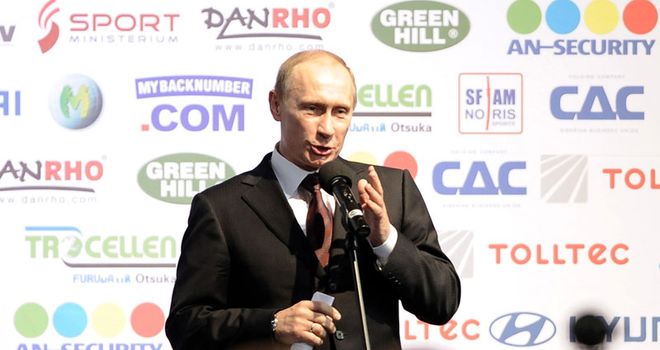 Putin: Honoured
Football Betting

Football Betting

Bet with Sky Bet
Russia Prime Minister Vladimir Putin has revealed his honour at Russia being selected to host the 2018 World Cup finals.
The nation beat off competition from England, Holland/Belgium and Spain/Portugal to host the finals, as chosen by Fifa's 22-man executive committee in Zurich.
Although Russia now have a huge stadium building project on their hands, Putin has promised to deliver the new venues on time and built to the 'highest standards'.
Putin insists Russia won the fight fair and square, despite England securing just two votes in the first round.
The Russian supremo is keen to show off his country to the world and has confirmed incentives to ensure stadiums are full while also guaranteeing free travel between venues.
Honoured
"Ladies and gentlemen each bid is very special and significant," he said on Sky Sports News.
"Each bid is a challenge and we're honoured to win in this tough and fair fight.
"You can take my word for it that the 2018 World Cup will be up to the highest standards.
"New modern stadiums and facilities will be built in time and to perfection.
"We are eager to do our best to secure the comfort and safety of our guests.
"We also have a couple of offers. You'll know about it. Free entry and free of charge trip between cities.
"Besides, you get to know Russia. A unique country with a long history and rich country. Not bad, not bad at all.
"Thank you for supporting Russia. Together, together let us make sure that football promotes fair play, tolerance and honour."