Great Britain name squad
33-man squad picked for Euro Challenge
Last Updated: 14/01/08 10:13pm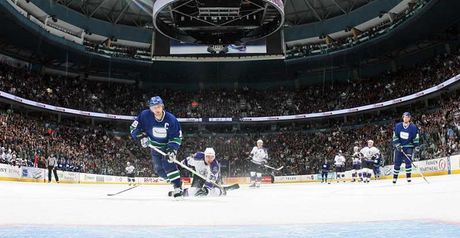 Great Britain head coach Paul Thompson has selected a 33-man squad for February's Euro Challenge Tournament in France.
The team fly out on February 4 for three internationals in three days.
Great Britain play Lithuania in Morzine (Feb 5), Norway in Courchevel (Feb 6) and France in Meribel (Feb 7)
All members of the squad will play in two of the three matches with the Belfast Giants and Sheffield Steelers players missing the last game to enable them to return a day early for their domestic fixture on February 8.
Great Britain squad:
Netminders:
Stevie Lyle (Belfast Giants), Stephen Murphy (Stjernen, Norway), Joe Watkins (Guildford Flames)
Defencemen: Luke Boothroyd (Hull Stingrays), Paul Dixon (Guildford Flames), Leigh Jamieson (Belfast Giants), Jez Lundin (Newcastle Vipers), Paul Moran (Belfast Giants), James Morgan (Peterborough Phantoms), Ben Morgan (Sheffield Scimitars), Ben O'Connor (Edinburgh Capitals), James Pease (Coventry Blaze), Mark Thomas (Sheffield Steelers), Graeme Walton (Belfast Giants), Jonathan Weaver (Coventry Blaze)
Forwards: Greg Chambers (Basingstoke Bison), David Clarke (HC Alleghe, Italy), Gary Clarke (Milton Keynes Lightning), Russell Cowley (Coventry Blaze), Mark Garside (Edinburgh Capitals), Jason Hewitt (Sheffield Steelers), Marc Levers (Nottingham Panthers), David Longstaff (Newcastle Vipers), Greg Owen (Basingstoke Bison), Jonathan Phillips (Sheffield Steelers), Nathan Rempel (Peterborough Phantoms), Mark Richardson (Nottingham Panthers), Colin Shields (Newcastle Vipers), Ashley Tait (Sheffield Steelers), Warren Tait (Sheffield Steelers), Matt Towe (Cardiff Devils), Adam Walker (Manchester Phoenix), Tom Watkins (Coventry Blaze)