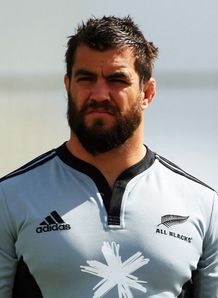 Related links
Teams
Also see
Former New Zealand hooker John Mills has joined the All Blacks' new-look coaching team to help prepare them for their end-of-season tour.
Mills is already familiar with his new colleagues, having been a member of Graham Henry's Auckland Grammar first 15, while he played alongside Wayne Smith.
New Zealand have recently reshuffled their existing coaches, with head coach Henry taking over Steve Hansen's role with the forwards, Hansen acting as attack coach and Smith becoming defence coach.
Mills, who represented the All Blacks in two non-test matches in 1984, was invited by his former schoolmaster to help with scrummaging at training before the team travels to Japan at the weekend.
The 49-year-old, who is currently coaching with the Oxford club in North Canterbury, was called in on a short-term basis, with one of his jobs being to perfect the All Blacks' mauling.
"He's got some really good ideas," said hooker Corey Flynn on the All Blacks official website.
"We've had him help with some mauling. In the last couple of years the All Blacks and New Zealand mauls in general haven't been strong.
"We're trying to broaden our horizons there and use it as a bit of a tool."
Another unexpected visitor to training on Wednesday was Australian Rules assistant coach John Longmire, who was asked to pass on some kicking tips ahead of the tour, which begins against Australia in Tokyo on October 31.