Crash ends Patrick's hopes
Expensive day for JR Racing
Last Updated: 14/02/10 12:16pm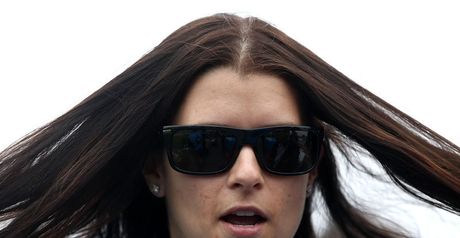 Patrick: tough day
Danica Patrick's first major NASCAR outing ended in disappointment when she was involved in a 12-car wreck on Saturday in Daytona.
Driving in the pack during the Drive4COPD Nationwide race, she went from competitor to victim after Colin Braun and Josh Wise clashed, kicking off the crash that effectively ended her chances of scoring a first-ever victory.
"It's important to have realistic expectations," Patrick said after the race. "There's going to be spikes in performance, I don't doubt that. But there's also going to be tough days. And [Saturday], I would say, was more of a tough day."
While Patrick - who had garnered most of the press attention during the week of the Daytona 500 - finished 35th, Tony Stewart drove away with the victory. It was his third straight pre-Daytona 500 victory.
Dale Earnhardt Jr, who owns Patrick's JR Motorsports car, said the outing hadn't come cheap - particularly as his own car was caught in a frightening crash while battling for the lead.
"I'll have to go back and balance the books - it was an expensive day for JR Motorsports."
While financing may not be an immediate problem for NASCAR's most bankable star, Earnhardt will be hoping for better luck at the Daytona 500 on Sunday, which will be screened live on Sky Sports HD3 from 6pm.