Wheldon killed in crash
Race cancelled, drivers do five laps of oval in honour of Englishman
Last Updated: 17/10/11 12:11pm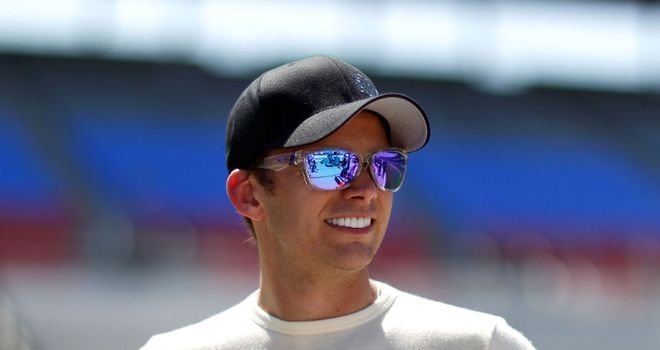 Dan Wheldon: a two-time winner of the Indianapolis 500
English driver Dan Wheldon has died after being involved in an accident at the Las Vegas Indy 300, race organisers have confirmed.
DAN WHELDON - A TRIBUTE
Sky Sports will be paying tribute to Dan in a special show.
10.00pm, Thurs, Sky Sports HD2
The 33-year-old was taken to hospital in a helicopter after the massive 15 vehicle crash which saw his car fly over another and clip the catch fencing during lap 13 of the final race of the season.
With cars smouldering and debris littering the track, the race was red-flagged as crews worked on fences and removed the damaged vehicles.
"IndyCar is very sad to announce that Dan Wheldon has passed away from unsurvivable injuries," IndyCar chief executive Randy Bernard said.
"Our thoughts and prayers are with his family today."
The race was cancelled, meaning Dario Franchitti claimed the overall title. The drivers did a five-lap tour of the 1.5 mile oval in honour of Wheldon.
A two-time winner of the Indianapolis 500, Wheldon was competing in only his third IndyCar race of the year. Had he won he would have claimed a $5 million bonus on offer if a non-series driver took the chequered flag.