Terrace trends
Skysports.com's fashion police scour the terraces to unearth the best looks and biggest brands in the stands
Last Updated: 09/08/10 1:29pm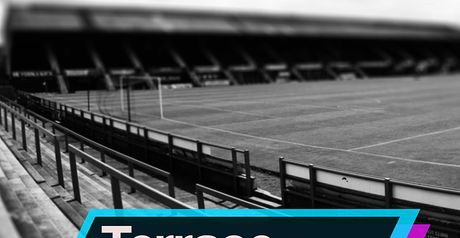 Terrace trends runs it's eye over the latest in football fashion
Emerging as a favourite amongst terrace dwellers Pretty Green is establishing itself as a label to keep an eye on. Owned, founded and designed by Liam Gallagher the fledgling company has expanded quickly and is now sold in over 80 countries.
Encompassing modish influences in many of its designs there is an understated quality to the majority of the pieces in the Spring/Summer '10 range.
Liverpool new boy Joe Cole is one of Pretty Green's biggest fans and snaps of him wearing one of their t-shirts when shaking hands with new boss Roy Hodgson has led to a fresh wave of interest in the brand.
There's nothing showy about Pretty Green and it's a lack of fuss and frills, just classic British design, which appears to going down well with the football crowd.
When the skysports.com office first learned of Gallagher's involvement in a fashion line we'll admit to being a little sceptical, but on closer inspection there can be few complaints about the quality of the craftsmanship. The Green Label range provides all the classic men's staples, with Gallagher's influence seemingly never far away from a collection of t-shirts, polo shirts, monkey jackets and parkas.
There's a Fred Perry/Paul Smith feel to much of the range that is sure to fit well with the football fanatic that likes his fashion to encompass a nod to the past, with the polo shirts in particular likely to be a favourite. The clean lines and unfussy trims in a wide-ranging assortment of colours a must have for the new campaign.
The two-button granddad tees are Gallagher personified, with the Pretty Green logo magnified on some of the range's more striking pieces.
The monkey jacket shown above again demonstrates the brand's ability to rein itself back and deliver a classic style with a modern twist via the lime piping. Expect to see plenty of these, replete with Gallagher cuts, on the terraces over the next nine months.
Overall then, with jeans and a selection of footwear (watch out for the desert boots) on the horizon for the new season, it seems likely Pretty Green will be as popular on the terraces as Oasis were back in the day.
Pretty Green's first store is now open in Carnaby Street, London.