Fifa issue Nigeria warning
Nigeria has 48-hours to reverse decision
Last Updated: 02/07/10 10:18am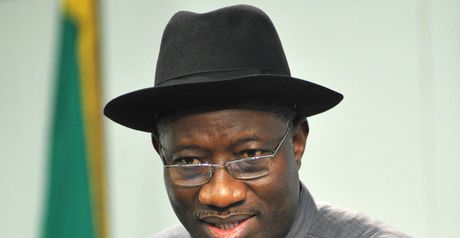 Jonathan: Nigeria ban
Football Betting

Football Betting

Bet with Sky Bet
Fifa has given Nigeria 48-hours to reverse its decision to ban its team from international tournaments.
Nigeria president Goodluck Jonathan banned the squad from competing again after their shocking display in the World Cup.
They finished bottom of Group B in South Africa with just one point from three games, which was way below expectations.
Fifa's general secretary Jerome Valcke has criticised the decision and given Nigeria less than two days to fix the situation.
"Nigeria went too far and Nigeria will be suspended if they don't change their position in the next 48 hours," he told South African press.
Same rule for everyone
Presidential spokesman Ima Niboro said the idea was to avoid any 'further embarrassment' for the national squad after such a poor show.
But Valcke, who uses France as an example having warned their government against a similar threat, says it goes against the whole system when politics interfere with football's infrastructure.
"You can't allow a government to say all national teams can't play anymore in any international tournaments," he said.
"Why should we be so strong on France when they did what they did and we say nothing about Nigeria.
"We have 208 members ... if you have one country going against our statute, going against the football system, the pyramid of football ... all is destroyed."