Nelsen calls for action
New Zealand skipper not happy with officials
Last Updated: 22/06/10 9:09am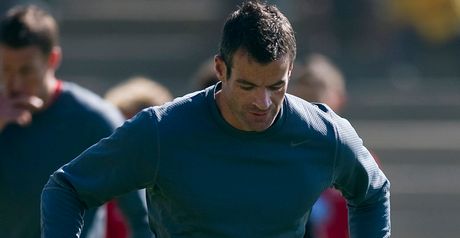 Nelsen: Not happy
Football Betting

Football Betting

Bet with Sky Bet
New Zealand captain Ryan Nelsen insists Fifa need to start standing up to the likes of Italy and other countries who are 'conning' referees.
The All Whites grabbed the greatest result in their country's history on Sunday when they claimed a 1-1 draw with world champions Italy.
However, Italy's goal came from a controversial penalty when Daniele De Rossi appeared to dive in the box.
And Nelsen wants action to be taken, saying: "Fifa talk about disciplinary matters but they've got to do it the other way as well if guys are faking and conning the referee.
"Of course Italy were looking for it, that's smart and they knew the ref would fall for it because they're the Italians, they're the world champions.
"The referee just buckled and we kind of knew it would happen as well. He got stars in his eyes I think.
"If he's the best Fifa can offer I'd hate to see the worst. It was sad to see.
"He ruined the game, every ball we put forward he blew the whistle before there was even contact.
"It was incredible. And then the penalty was ridiculous as well. It shows you what they had to do to get a goal.
"Doing that sort of thing is not really in our nature. We don't do it, we try and play as fair as possible.
"For me Fifa have got to start looking after the game for guys who are diving and guys who are looking for fouls, things like that.
"Refs make mistakes against us because if they make a bad one against us nobody says anything. But if they make it against Italy the whole world complains."
New Zealand have sealed two draws in their opening games of the finals and they still have a chance of making the last 16.
And Nelsen puts their results down to their conditioning, adding: "Most of our guys are better athletes.
"Sure, Italy are better footballers but when you're a better athlete, stronger and faster, you can do things."