CAF rejects Togo appeal
Togo request rejected according to reports
Last Updated: 11/01/10 12:53pm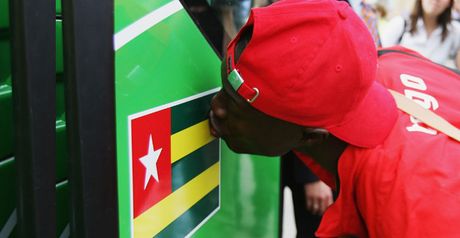 Togo: Out of the tournament
Football Betting

Football Betting

Bet with Sky Bet
Togo have had their request to return to Angola for the African Cup of Nations rejected, according to reports.
The country's sports minister Christophe Tchao had asked the Confederation of African Football (CAF) to keep Togo's position in the tournament open, but it has since been reported that their request has been turned down.
The CAF had been said to be keen for Togo to stay in Angola despite last week's incident which saw three people killed in a gunfire attack on the team's coach.
It has since denied Togo a return to the competition despite appeals from Tchao to allow a period of mourning.
Appeal
"We have ordered a three-day (period of) mourning," said Tchao when appealing to the CAF.
"The players are leaving with the bodies of their fallen brothers and we have asked the Confederation of African Football to find an arrangement so we can catch up with the competition later."
Their appeal has since been denied according to reports, leaving Group B with just three sides - Ivory Coast, Burkina Faso and Ghana.
The good news for Togo is that injured goalkeeper Kodjovi Obilale is deemed to be in a stable condition after sustaining a gunshot wound in the attack.
Obilale was airlifted from Cabinda at the weekend to a private Johannesburg hospital where he underwent emergency surgery on a wound to his back.
"Currently he is stable but he is ventilated and sedated to assist with recovery," Milpark Hospital spokeswoman Erin Smylie told AFP.
Angolan police are said to have arrested two people in connection with the attack.