Roof options for Wimbledon
Officials would consider covering Court One
Last Updated: 29/06/11 11:19am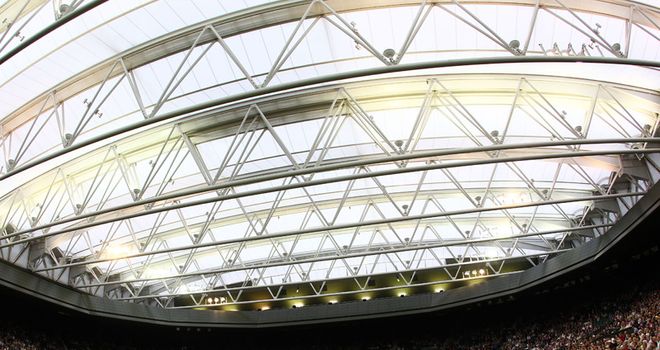 Wimbledon have refused to rule out adding a roof to Court One
Wimbledon officials have refused to rule out building a roof on Court One following the success of the cover on Centre Court.
The £80million roof on Centre Court has come into its own this year, with the Championships having seen more rain than in the 2009 and 2010 tournaments combined.
That has meant that despite the many interruptions, the men's and women's singles remain on schedule to finish on time - with play for Wimbledon crowds and the vast television audience having been guaranteed.
And although the All England Club are a long way from commissioning any plans to upgrade Court One, a roof could be added in the future.
"It's not planned but it's not ruled out," said a spokesperson for the All England Club.