Shark to mind Cyclone
Hanlon to take his time with slow maturing Hidden Cyclone
Last Updated: 23/02/11 11:19am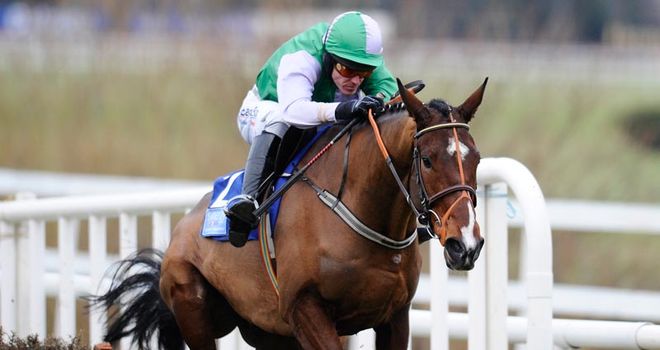 Hidden Cyclone will run at Thurles on Thursday.
John "Shark" Hanlon will resist the pressure to run Hidden Cyclone at the Cheltenham Festival and will send him to Thurles tomorrow where he runs his exciting prospect in the Michael Purcell Memorial Novice Hurdle.
Hanlon is content to wait until next year before seriously considering a trip to Cheltenham although there is a slim chance that he could go to Aintree for a three-mile Grade One novice hurdle in April.
Hidden Cyclone has made a superb start to his career, winning four of his five starts and finishing third in the Grade One Future Champions Novice Hurdle at Leopardstown the only time he has been beaten.
"He's in super form and he's really going the right way," said the County Carlow trainer.
"Some people are mad saying I should be going to Cheltenham but we're going to wait and go there next year.
"I know he's a young horse but he's the biggest baby I've ever had. Some horses grown up quick but he's taking forever so we're going to mind him.
"The three-mile novice at Aintree we went for with Western Leader last year might be a possibility but I'd rather not cross the water with him this year."