Turner unhurt after accident
Jockey okay after juvenile filly panics in stalls
Last Updated: 07/07/11 1:49pm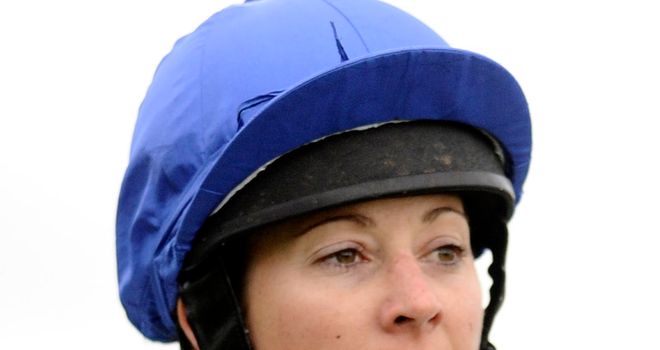 Turner: Unhurt after nasty incident
Hayley Turner walked away unscathed after a freak accident in Newmarket in which the unraced filly Jessica Ennis suffered serious injuries.
Turner was riding the Michael Bell-trained filly ahead of her planned debut on Saturday when the two-year-old panicked in the stalls during routine schooling, getting loose before running on to the road, where she was hit by a car.
Jessica Ennis is part-owned by the World and European heptathlon champion of the same name.
Harry Herbert, managing director of owners Highclere Thoroughbred Racing, said: "This is a horrific, freak accident and we are desperately concerned for the filly's well-being.
"At this early stage we do not know exactly what the prognosis is but she is in very capable hands and we should soon hear news from the Newmarket Equine Hospital.
"We are all greatly relieved that Hayley and the driver of the car were unharmed."
Turner later reported on Twitter: "An unfortunate incident on the gallops this morning with Jessica Ennis, however horse, jockey & driver all ok Just disappointed, smart filly."