Andy Murray more relaxed than ever ahead of the Australian Open
Andy Murray has said he has never felt more relaxed as he prepares for the Australian Open.
Last Updated: 13/01/13 3:05pm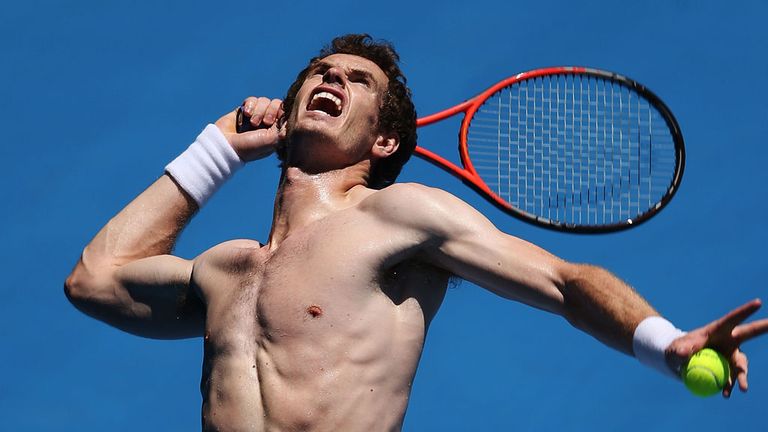 The Scot said his victory at the US Open last September has eased the pressure as he looks to build on a breakthrough year which also included an Olympic gold medal.
"I kind of felt like I was having to prove something every time I went on the court because I hadn't won a Slam," he said.
"You know, even when you win a Masters Series, people still asked me always about the Slams. So it's nice just to kind of not have to worry about that anymore.
"I think it will help me throughout the rest of the year, as well, on the tour because I just won't be worrying and thinking about the Slams all the time, I can focus on all of the events that I'm entered in."
Murray enters the first major of the year determined to better the two runner-up spots he earned in 2010 and 2011.
"I'm very revved up," the British No 1 added. "I feel more relaxed than I have done the week before a Slam.
"Obviously last year was by far my best year on the court. I had my first Wimbledon final, the Olympics was obviously a great experience, then my first Grand Slam after that.
"I finished with my highest ranking that I ever finished before, so there were a lot of firsts for me last year, and that's pretty important."
Defending champion Novak Djokovic starts in the opposite side of the draw and Murray believes they hold each other in high regard after some titanic recent encounters.
"I know you see it in boxing, you find it amazing that after watching guys punch each other for 12 rounds, they hug each other at the end and have more respect for each other," he said.
"I think after the matches we played over the last year or so they have been incredibly physical, they've been tough, it has been pretty painful at times.
"But I think a respect has grown over the last 18 months or so."