No quarter given
Sky Bet's Tim Clement previews the Australian Open quarter-finals with all the big names in the mix.
Last Updated: 21/01/13 6:06pm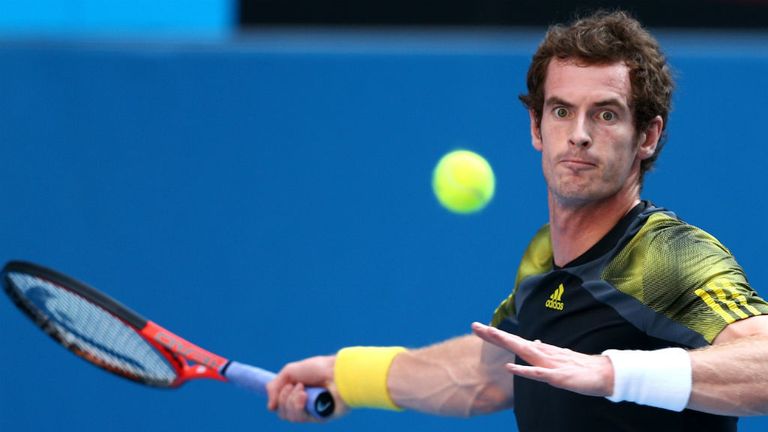 After 240 matches, 45,360 points, 2,793 aces and 1,792 double-faults, we reach the quarter-finals of the Australian Open with the top four seeds still standing in both draws.
The first few rounds have caused virtually no change at the head of the betting for both outrights, with Juan Martin del Potro's defeat to Jeremy Chardy the only significant upset.
On the men's side, Novak Djokovic's five-set epic with Stanislas Wawrinka is the only occasion where one of the top four seeds has looked in any trouble.
The same goes for the women's all-conquering quartet, with Victoria Azarenka's second-set lapse against Jamie Hampton in the third round the solitary blemish.
It would take a brave person to bet against those eight all coming through their quarter-final clashes, with Agnieszka Radwanska the only one to have justifiable doubts.
The Pole trails 4-5 in her head-to-head with upcoming opponent Li Na following three successive defeats to the former French Open champion at the back end of last season.
However, the world number four triumphed in their recent meeting in Sydney en route to securing her second title of what is shaping up to be a productive2013.
The variety and inventiveness of Radwanska's game has provided a breath of fresh air in the women's game, which is otherwise dominated by the power trio of Serena Williams, Maria Sharapova and Azarenka.
With the exception to Azarenka's aforementioned one-set blip, the game's top three have ruthlessly disposed of all in their paths Down Under and look set to do so again in the quarter-finals.
Azarenka's last eight opponent Svetlana Kuznetsova is the shortest priced to cause an upset at 5/1 - which speaks volumes given she is currently ranked 75th in the world.
American teenager Sloane Stevens is about to get very sick of hearing the cliché 'never meet your hero' as she faces the daunting prospect of making her first Grand Slam quarter-final appearance against childhood hero Williams.
Meanwhile, Ekaterina Makaraova's chances look equally as slim as she comes up against Maria Sharapova, who has dropped a mere five games from her four matches at Melbourne Park.
On the men's side, David Ferrer initially appears the most vulnerable without a major title to his name, but boasts a 12-0 head-to-head record against Spanish compatriot Nicolas Almagro.
With Andy Murray the shortest priced to make the semis, Ferrer, Roger Federer and Djokovic are all the same odds to progress past Almagro, Jo-Wilfried Tsonga and Tomas Berdych (all 4/1) respectively.
While on paper Djokovic's passage looks the safest, having won his last nine meetings with Berdych, the Serb's brutal five-hour battle with Wawrinka will surely have more of an impact than the bookmakers' odds imply.
Sky Bet have kept him at 10/11 for the title with Murray 9/4 and Federer 4/1, virtually dismissing the contrasting nature of their victories.
It takes a quick refresh of what happened here just under 12 months ago to understand why, with the world number one making light of a five-set battle semi-final with Murray by triumphing in the longest ever Grand Slam final.
While burdened with a wretched record against the Serb, Berdych is capable of offering a similar test to the one provided by Wawrinka.
However, at the Australian Open of all places, expecting anything less than another super-human effort from Djokovic seems foolish.
Murray should need no such powers when he meets world number 36 Chardy, who will is making his first appearance in a major quarter-final.
Much will be made of the Frenchman triumphing in their last meeting, but Sky Bet are taking little notice, making Chardy 12/1 to prevail.
Chardy's solitary win, which was preceded by four successive defeats to Murray, came at the Cincinnati Masters when the Scot appeared somewhat lacking in motivation, caught between his Olympic and US Open triumphs.
Federer's clash with Tsonga arguably offers up the most even encounter on paper, with the Frenchman boasting three triumphs over the 17-time major winner.
However, the age-defying performances of the 31-year-old offer little hope for Tsonga, who looked out of his depth amongst the game's elite at the ATP World Tour Finals.