Ross Hutchins speaks to skysports.com about his return to action 12 months after beginning threatment for cancer
Ross Hutchins admits it is impossible to put into words the importance of the support from Andy Murray and Colin Fleming
Last Updated: 18/01/14 10:41am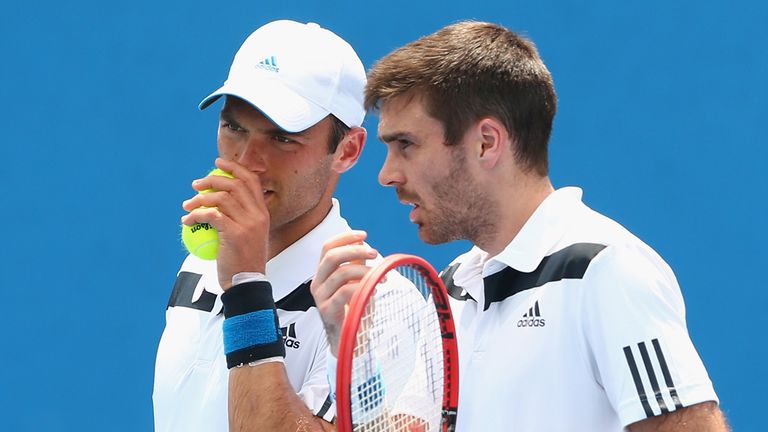 The 28-year-old, who begun chemotherapy just over a year ago after being diagnosed with cancer, enjoyed a winning return to Grand Slam men's double action alongside Fleming on Wednesday.
The British pair then won the first set and led in the third against seventh seeds Rohan Bopanna and Aisam-Ul-Haq Qureshi but eventually saw their hopes of a dream comeback ended, going down 4-6 6-3 6-2.
While Hutchins' remarkable story has attracted attention throughout the world, he has had particular support from his close friends and David Cup team-mates Murray and Fleming.
Speaking exclusively to skysports.com, Hutchins said: "They've been there for me from the start.
"I've relied on them a lot and they've been there for me every step of the way and I can't explain the strength they've given me.
"Now it's time for me to play well on court and for this team to keep improving and going up the rankings."
The second round match was played in front of a packed crowd on Court 2 with the British duo attracting the majority of support.
Hutchins added: "It's been very exciting to be here now, playing in a big match against a top team, and all of the hard work I've come through during the illness and the training has been worthwhile."