We look at the youthful talent aiming to spring a surprise or two at Wimbledon
By Razwan Mirza - Tweet me: @RazMirza
Last Updated: 19/08/14 9:56pm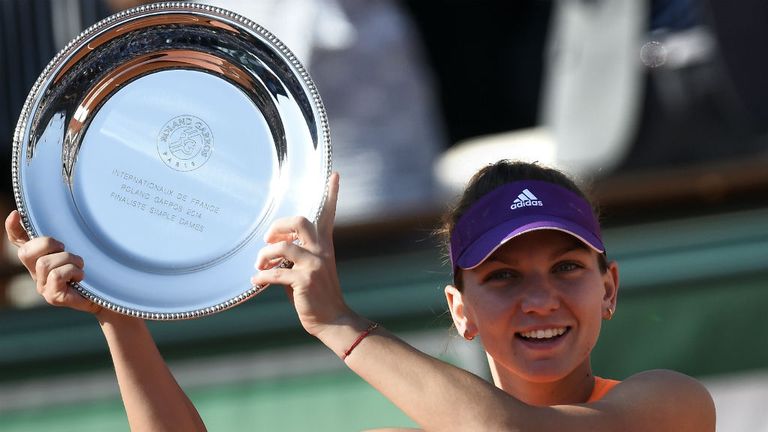 The evergreen Serena Williams will be aiming to add to her 17 Grand Slam titles when she takes to the courts at the All England Club this year.
But given the fact that the American won't be around forever, she heads into Wimbledon seeking to land her sixth title in less than her usual dominant form.
Another 32-year-old, Li Na, has proven that age is no obstacle after winning the Australian Open in January while Maria Sharapova, fresh from winning her fifth Grand Slam title at Roland Garros, will be looking to add to her 2004 Wimbledon title - 10 years on.
However, the old guard had better start looking over their shoulders because there are a select group of women who are aiming to make a breakthough and become future Grand Slam queens.
We take a look at some of the youthful talent who will be hoping to spring a surprise or two at the All England Club this summer.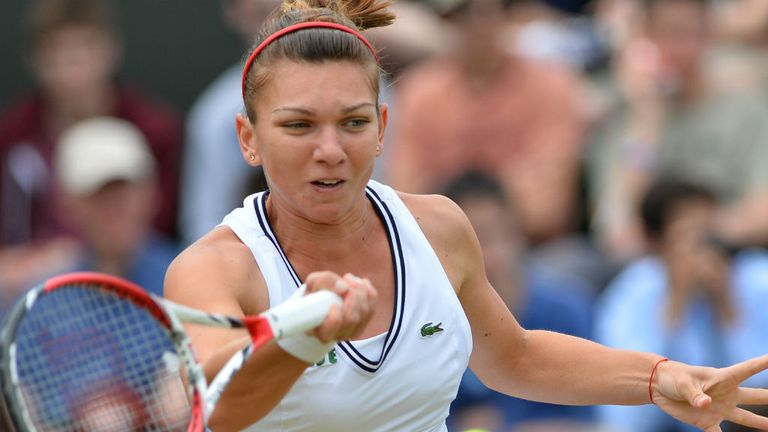 The 22-year-old became the first Romanian woman in more than 30 years - since Virginia Ruzici in 1980 - to reach a Grand Slam singles final when she stormed into the Roland Garros showpiece last month, but in the more than three hours she lost 6-4 6-7 (5) 6-4 to Maria Sharapova. Despite the defeat, Halep cemented a place for herself at the top of the women's game. She has gone from around the No 250 player in the world in 2009, to French Open runner-up. Last year she collected the WTA's Most Improved Player Award last season after winning titles in Nuremberg, 'S-Hertogenbosch, Budapest, New Haven, Moscow and the Tournament of Champions in Sofia - second only to world No 1 Serena Williams (11 titles). She also rose an impressive 36 spots from 47 to a career-high world No 11 following a remarkable year on the circuit. The former French Open junior champion, whose idol is Justine Henin, finally made an impression at a Grand Slam at this year's Australian Open where she reached the quarter-finals before losing to eventual finalist Dominika Cibulkova. She quickly moved on from her loss by winning her seventh career title at the Qatar Open and followed that up with a semi-final spot at Indian Wells which helped her reach world No 5, to become the highest-ranked Romanian in the history of the WTA. In Madrid, she looked on course to claim her biggest WTA title after winning the opening set against Sharapova in the final before the Russian fought back to beat her. Amazing, considering the fact that she was ranked 64th at the same time last year and is now at a career-high No 3. A hungry Halep will be a dark horse at SW19 and is one to keep a close eye on.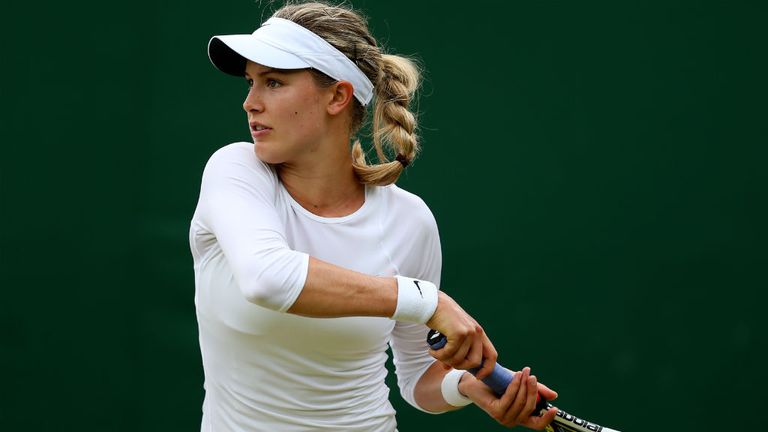 WTA's newcomer of 2013 is a former Wimbledon junior singles and doubles champion who has soared to a career-high 12 following her semi-final appearance at Roland Garros. The 20-year-old's rise to fame is all the more remarkable considering she was ranked at a lowly 144 towards the end of 2012. The Canadian from Westmount, Quebec, claimed her first WTA title the day before the start of this year's French Open when she beat Karolina Pliskova to win the WTA Nurnberger Versicherungscup. This came after she reached her first tour final in Osaka last year, but lost out to the more experienced Sam Stosur. That loss only seemed to make her more determined to succeed and she made a major breakthrough on her first trip to the Australian Open earlier this year where she became the first Canadian to reach a major semi-final since Carling Bassett-Seguso at the 1984 US Open. However, once again, experience told as the Chinese fourth seed crushed her dreams of making the final with a straight sets win before going on to win the title Down Under. Bouchard caught the public's attention with her bubbly personality and army of followers - the 'Genie Army'. Following her agonising 4-6 7-5 6-2 defeat to Maria Sharapova in Paris last month, she will learn from the experience and bouce back stronger. "She played an unbelievable match, her level was extremely high ... I'm just very lucky to be the winner," Sharapova said later. Bouchard sports a long and lean frame, bright smile and golden locks and if she continues to show the same kind of skill, athleticism and aggression in her game, she has every chance of going far at Wimbledon.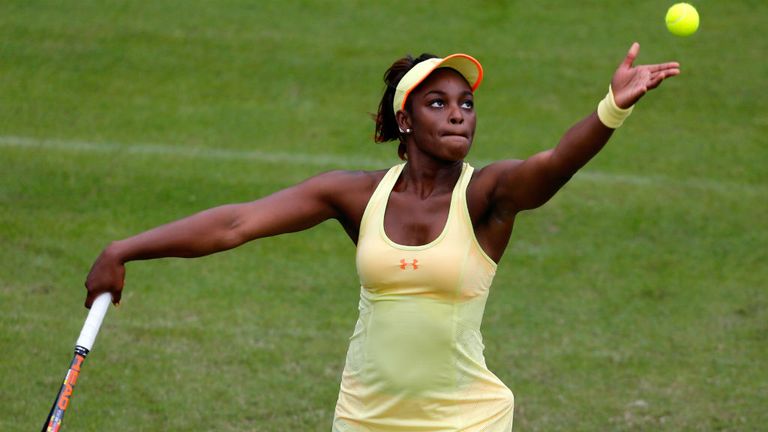 The American was the newcomer on the block last year and oozed charm through her infectious personality. She loves the big stage as well as the attention and received plenty of it at last year's Australian Open after making it through to her first grand slam semi-final, thanks in large part to a sensational win over her idol Serena Williams. The 21-year-old from Plantation, Florida went down to eventual champion Victoria Azarenka in the last four, although the performance in Melbourne helped put her name on the tennis map. At this year's tournament, Stephens received a double dose of the Minsk Miss, falling to her in the fourth round. A quarter-final appearance at Indian Wells has been her only notable achievement leading up to Roland Garros where she enjoyed plenty of shopping, sightseeing, Haagen-Dazs ice cream and a spot in the fourth round, losing out to eventual finalist Simona Halep. Stephens has wowed observers of the game with her prodigious serve and powerful stroke play. Her athleticism, speed and fluid all-court motion makes her a dangerous competitor in west London.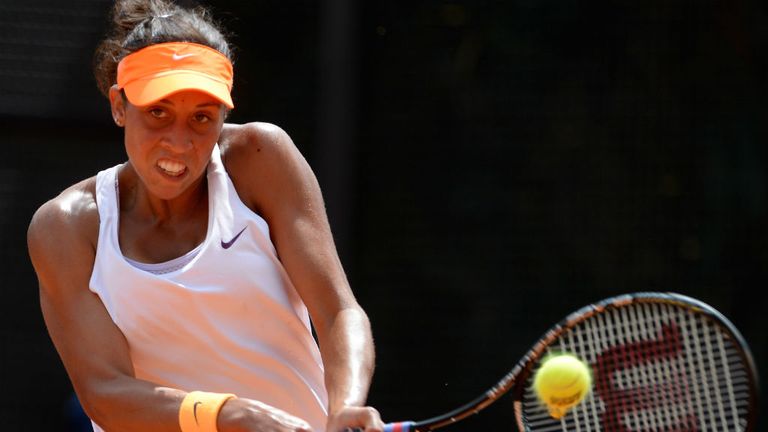 The Rock Island native won the first WTA Tour title of her career with victory over Angelique Kerber in the final of the Aegon International in Eastbourne - just two days before the start of Wimbledon. "I have always loved grass. To win my first title on grass is just an amazing experience," said Keys after her win. Keys is the first teenager to win a Premier-level title since Caroline Wozniacki in New Haven in 2009 and should break into the top 30. The big-hitting 19-year-old has already compiled victories over Simona Halep and Alize Cornet this year. She recently defeated Julia Goerges to reach the semi-finals of the Strasbourg International before bowing out to another promising talenent in Monica Puig of Puerto Rico. It was her second semi-final of the year having also also made the final four at Osaka late last year and the Sydney International earlier this year. At 5ft 10in Keys is still growing and looks to have everything in the locker, including a monster serve which reaches over 100mph and some ferocious groundstrokes on forehand and backhand wings. Keys has wonderful balance and her court coverage can compete with some of the very best in the game. Her best grand slam performance came at Wimbledon last summer where she destroyed British No 2 Heather Watson before bowing out in the third-round to the unorthodox Agnieszka Radwanska. The rookie made her Fed Cup debut in early February, although she was unable to inspire the United States against Italy as they went down to a 3-1 defeat in Cleveland. Madison may hold the key to the future of women's tennis in America and clearly has the weapons to be a Top 10 player of the future.
Belinda Bencic could well be the next 'Swiss Miss' having already improved 350 places since April 2013 to current world No 72. She has clearly been blossoming under the guidance of Melanie Molitor, Martina Hingis' mother. "Belinda is the best junior player in the world and I think that shows that she has a great potential," said Molitor. "The number one junior player usually develops into a good senior player as well. As for Belinda it's all up to her and what she makes of it. She certainly has good basics, she's very versatile and therefore I think she has good chances." The teenager made her WTA debut aged 15 and, after winning the French Open and Wimbledon junior titles in the past year. She made her main draw debut at the French Open last month, losing 6-4 6-1 to her more experienced opponent Venus Williams. Hingis says the youngster shows fearlessness in her game and could go very far. "Belinda's got a very bright future," Hingis said. "You're not really nervous when you're 17. You don't feel any pressure. You're just excited to go out there and play and you don't think too much about it. You're not doubting yourself or worrying about anything that's gone on in the past." Bencic relies on her court-craft, but also has the power to let rip from the back of the court. She is also adept at counter-punching, but can be prone to bouts of petulance.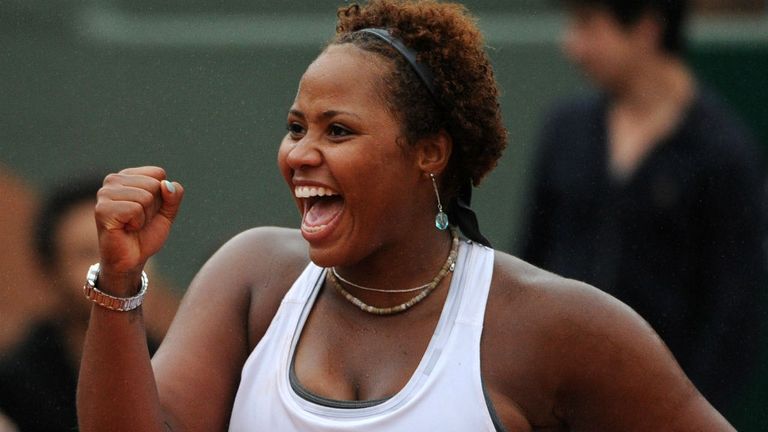 The American left-hander is a free spirit in a world of hyper-drilled young players. She possesses timing to die for and smacked 43 winners past 20th seed Alize Cornet in a brilliant victory during the second round at Roland Garros last month. She also loves to attack the net, even serve and volleying on occasion, and her touch is a throwback to the days before power became tennis' signature weapon. Townsend already has lots of fans, one of them Andy Murray, who praised her game on Twitter during her win over Cornet. The Scot said later: "I love the way she played tennis, basically. She's just a really nice player to watch. She hits the ball great. She's very talented. She volleys. You don't see that much now on the men or the women's tour. "She had drop shots, she had angles, good attitude. She was just very fun to watch. She's going to be a very good player." And while Townsend certainly can, and needs to, work on her fitness, she reads the game very well and stamina does not seem to be an issue. Townsend has not played nearly as many senior events as contemporaries like Donna Vekic or Belinda Bencic so her ranking is still only 148, although it is expcted to climb should she do well at Wimbledon, having been handed a wild card for the tournament, where she was runner-up to Bencic in the junior tournament last year. And if Townsend continues to play in the same manner, then the top 100 should not be too far away. The 18-year-old has a winning mix of natural charm and confidence and she knows she possesses something special. "I have a lot of weapons, and I have a lot of gifts and talents that not many people have that I have to believe in," said Townsend, who is coached by former Wimbledon finalist Zina Garrison.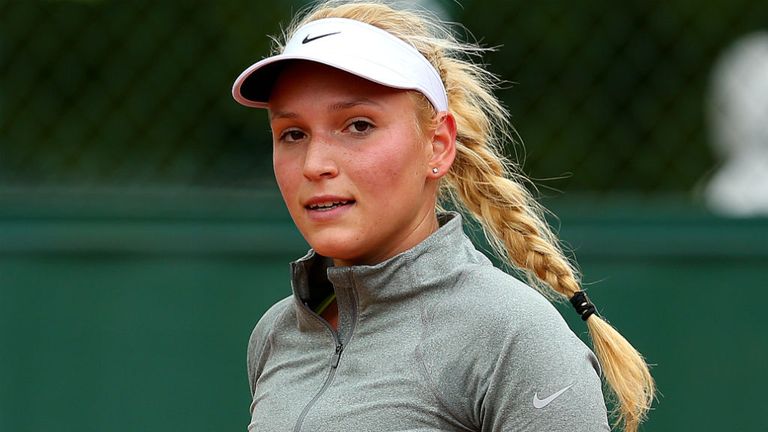 The teen prodigy from Croatia has the talent to become a superstar of the women's game. She landed her first WTA title by defeating Australian Open runner-up Dominika Cibulkova in the Malaysian Open final in April at the age of 17. This, after she had already reached finals in Tashkent and Birmingham over the past two years. With her success in Malaysia, the Osijek-born star the youngest player since 2006 to win a tournament on the main women's WTA Tour. Vekic has now spent six years training in and around London under the guidance of Tim Henman's former coach David Felgate. Her businesslike attitude has helped her climb to as high as 67 in the world rankings (currently 89) after a recent surge in form and the strong-willed, determined and competitive youngster can expect to rise even higher should she do well at SW19.