Tim Clement offers his in-depth preview and predictions for the French Open
Last Updated: 24/05/14 9:19pm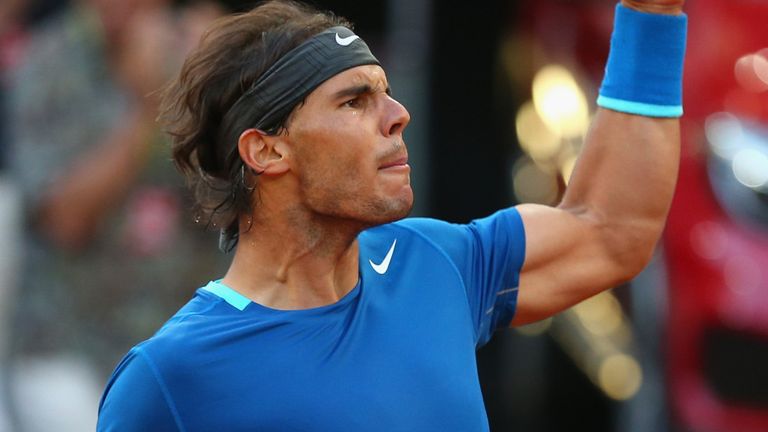 Rafael Nadal will look to defy both his doubters and his biggest French Open odds in nearly a decade at Roland Garros over the next fortnight.
The Spaniard will not start the event as favourite for the first time since his maiden triumph in 2005 after enduring an uncharacteristically poor clay campaign, suffering defeats in three of his main strongholds, with Sky Bet Price Boosting him to 15/8.
His hopes in Paris have seemingly been dented further with a draw which could be assessed as about as bad as possible, with the potential of him facing four of the five players he has lost to this year.
Nicolas Almagro, who recorded a first ever win over his compatriot in Barcelona, could await in the fourth round, while the man who defied a decade of defeats on clay in Monte Carlo, David Ferrer, should be his quarter-final opponent.
Australian Open champion Stanislas Wawrinka is then expected to be his main competition for a final berth, where new favourite Novak Djokovic will inevitably be waiting.
The Serb is joined by Roger Federer in the second half of the draw, with Jo-Wilfried Tsonga, Kei Nishikori and Milos Raonic deemed the main threats in his quarter.
Andy Murray is in Wawrinka's quarter and considered second favourite to be lining up in the semis, although plenty of encouragement can be taken from his Rome Masters run, pushing Nadal to three sets in the quarter-finals.
The Scot really should have seen that match out as he served with a 4-2 lead in the decider but he defied expectations just to be in that position, producing some of his best tennis to take the first set 6-1.
Having backed Nadal in Madrid and Djokovic in Rome, my tipping loyalties are certainly torn but, as we'll explore below, I'm backing a reawakening of the beast within Nadal after recent struggles.
The draw
It's been pretty well covered above due to its importance in shaping expectations and most are seeing it as advantage Djokovic. However, Nadal is probably not the only one who would have preferred then third and fourth seeds to have switched sides, with Federer being arguably the most suited to sinking the Serb. The 17-time Grand Slam ended his astonishing run in 2011 at this very venue and still boasts an 18-16 head-to-head record over the 27-year-old. Nishikori is also a dark horse here if fully fit, having claimed the Barcelona Open crown before being on the brink of upsetting Nadal in Madrid, only for a crippling reoccurrence of a back problem to strike.
The environment
The slow clay courts at Roland Garros make it the most physically demanding event in the sport, with players slogging out long rallies over up to five sets. The speed of the courts are unlikely to be helped by weather conditions, with current forecasts suggesting rain could occur at some point on every day up until the final weekend.
The contenders (and Sky Bet odds)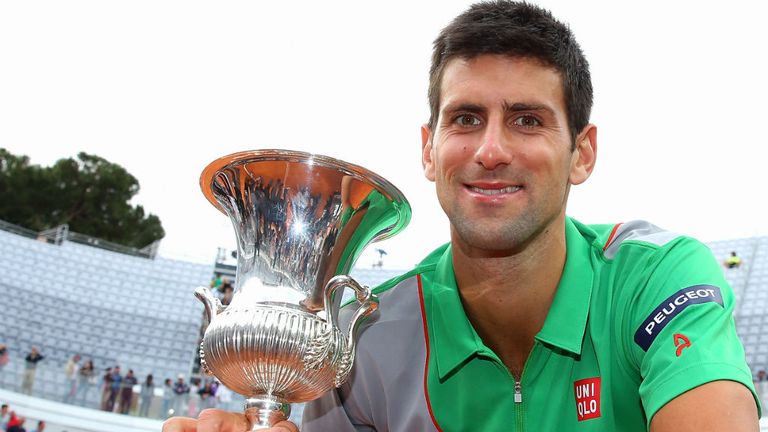 It is quite difficult to accept Djokovic as favourite for an event he has never won over the eight-time champion, especially given he has failed to win a major since the 2013 Australian Open. The world no 2 started his campaign by failing to land a fourth-successive title at Melbourne Park amid a change of coach, with Boris Becker replacing Marian Vajda, who was looking to spend more time with his family. Vajda, who was back in the box for Indian Wells and Miami, seemingly restored calm as Djokovic claimed back-to-back Masters titles before Becker returned to the tour following hip surgery to make up a double coaching team. It still seems an awkward situation but it's unlikely that Djokovic will jeopardise his French Open campaign by changing things now, especially after seizing the mental edge with a three-set final win over Nadal is Rome. The Serb was hampered by a wrist injury in Monte Carlo and opted to sit out Madrid but looked 100 per cent in Rome.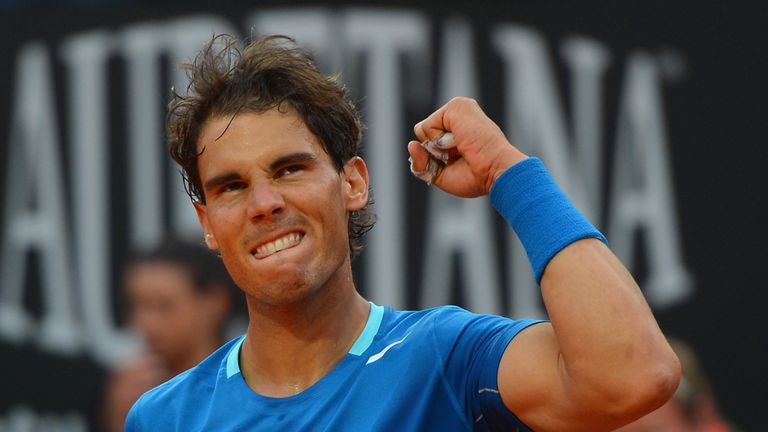 Rewind nine months and a fully-fit Nadal not being the French Open favourite would have been virtually unthinkable, with the Spaniard capping one of the greatest sporting comebacks with his US Open triumph. This tough draw would have appeared perfect, with none of those three supposed dangermen in his half recording victories over the 'King of Clay' on red dirt in a decade, or at all in the cases of Wawrinka and Almagro. However, we head to Roland Garros with his invincibility invisible and questions to be answered. Even Nadal's solitary success during the European clay swing was significantly aided by Nishikori, who just needed two holds to serve out the final, suffering an injury. With the 28-year-old seemingly physically fine, the three areas of concern are consistency, tactics and mental. Unforced errors have been all too common in his game over the last few months, especially on big points, with 27 to just 15 winners in the Rome final against Djokovic. Then there's the ailing forehand, rooted in the previous and next point. Tactically, a strangely obvious plan has commonly been put into practice of late: pin him back on the backhand side and attack the open court on his forehand side. Previously all was done to avoid Rafa's feared forehand, but Djokovic has shown how the hefty swing required can turn it into a weakness with the right pace, angle and precision.
The Swiss star's season has been inconsistent to say the least, claiming career first Grand Slam and Masters titles in Melbourne and Monte Carlo and flopping pretty much everywhere else. The Swiss no.1 was cut to as short at 4/1 for the French Open after winning in the principality but has drifted out with early losses to Dominc Thiem and Tommy Haas in Madrid and Rome. Being placed in Nadal's half should be a bigger detractor from his chances that the Spaniard's, given he'd never even won a set in their 11 meetings before the Australian Open final, where Nadal was severely hampered by a back problem, while he's failed to even take the world no.1 to a tie-break on clay.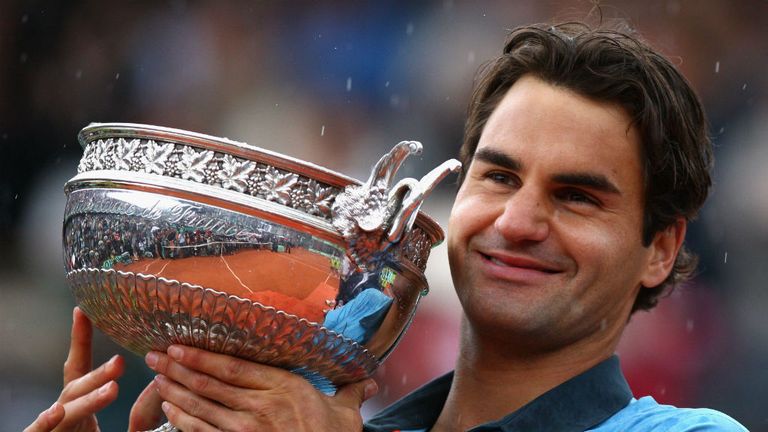 The game's greatest would have to record the most incredibly of all of his feats (except for producing back-to-back twins) to land the French Open. While his form has been much improved in 2014, the slow conditions at Roland Garros have all too often allowed more defensive players to neutralise weapons. Trailing 10-23 in their head-to-head, Federer would arguably benefit the most from Nadal's poor form continuing, although Djokovic and Wawrinka are also proving increasingly stubborn forces for the 17-time Grand Slam champion. Expect the Swiss star to go deep and maintain momentum for Wimbledon, but seeing off both Djokovic and Nadal to secure the crown here seems as likely as a hat-trick of twins.
Some might see it as unwarranted that the Scot sits fifth in the betting, without a single clay court title to his name and woeful form on the surface before Rome. However, his performances in the Italian capital were assisted by a greater inner calm and reminded us of the clay form he showed in 2011. That year saw him reach the semis in Monte Carlo, Rome and Paris, almost halting Djokovic's sensational run in Italy and only being halted by Nadal in the other two events. The key for Murray on clay is to remain aggressive, with his passive play allowing opponents to dominate rallies and expose his reduced mobility on the surface.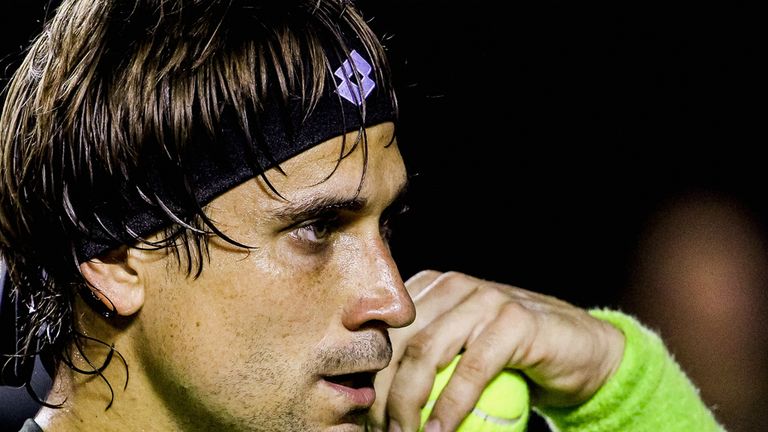 Aside from that shock victory over Nadal in Monte Carlo, it has been a below par campaign for Ferrer. At 32, it would be no surprise to see his relentless pounding of the dirt taking its toll and results suggest it finally is. His year has been blighted by defeats to lower ranked player, in turn seeing him slip down to fifth in the world and, more concerning, seventh in the Race to London. Few will relish the prospect of taking on a man who has collected nicknames such as 'the road runner', 'the wall' and 'the little beast' but Grigor Dimitrov has the weapons and durability to test the Spaniard's legs.
Best of the rest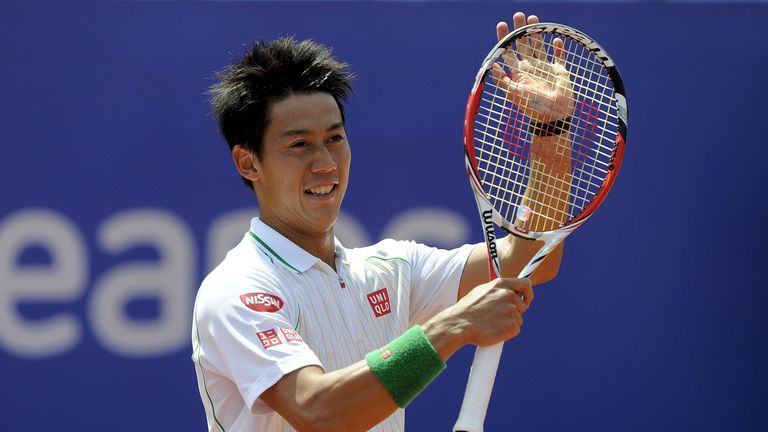 Kei Nishikori (33/1) may appear too lightweight to trouble the best but he proved he has both the power and accuracy to outplay both Ferrer and Nadal in Madrid. Whether he is able to do that against Djokovic remains to be seen but it would certainly be an intriguing fourth-round meeting, with their respective games very similar. Milos Raonic (100/1) is the top ranked played in that eighth of the draw and reached the semis in Rome but has lost both meetings with Nishikori. Big-hitters Tomas Berdych (50/1) and Jo-Wilfried Tsonga (80/1) lack the form to base any case around, while Grigor Dimitrov (80/1) and Ernests Gulbis (125/1) have a couple of lower-tier title to build on.
Prediction
With regaining the world no 1 spot in his sights and momentum in his favour, plenty are tipping up Djokovic to end his wait for a first title at Roland Garros. I'm not going to be one of those. The price is key for me an eight-time champion at almost 2/1 is simply too big to ignore. He's the greatest claycourt player of all time and will be desperate to respond to his recent disappointments. His form has clearly dropped off but he was understandably tired come the end of the Rome Masters having been embroiled in four three-setters in five days. The Spaniard has had a week off to restore his energy reserves and refocus, with the potential to avenge his recent losses an added motivation. Nadal is the master of finding solutions to problems and is a far more formidable force over five sets, which is clear in his 7-3 winning record over Djokovic over the format.
Best bets
Nadal to win the French Open - 15/8
Nadal to beat Djokovic in the final - 3/1