Andy Murray talks to Sky Sports about Mauresmo, Messi and his Wimbledon hopes
By Razwan Mirza - Tweet me: @RazMirza
Last Updated: 22/06/14 10:56pm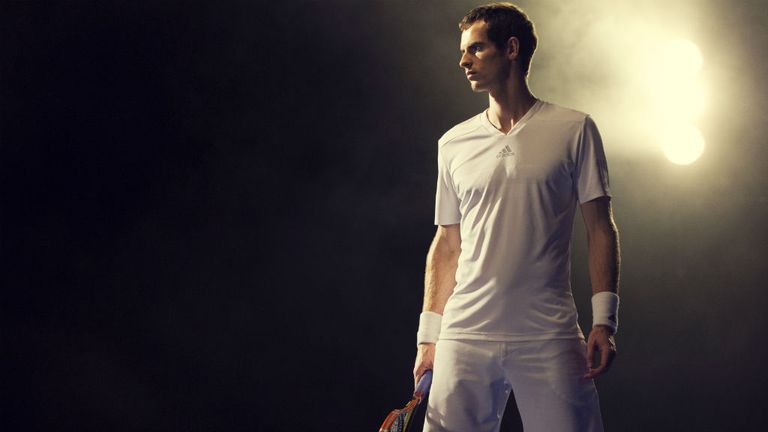 Andy Murray insists he is in "better shape" than ever and is primed and ready to regain the Wimbledon title he won in such dramatic fashion last year.
The 27-year-old returns to the All England Club next week having become the first British winner since Fred Perry in 1936 when he swept past Novak Djokovic.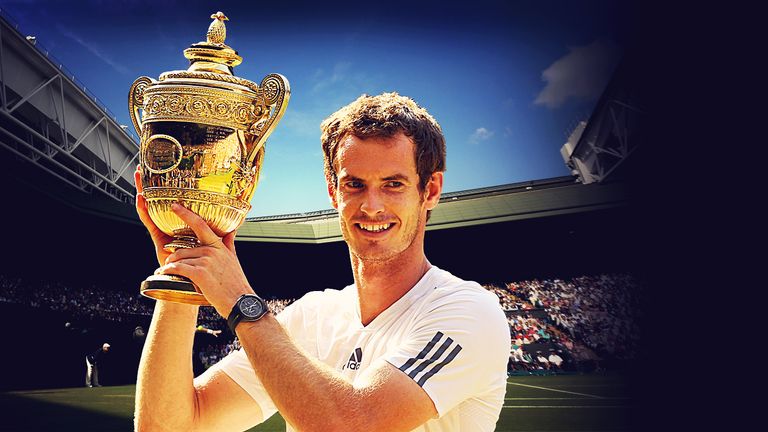 Following an impressive run to the semi-finals at the French Open, Murray relinquished his Queen's crown with a disappointing third-round defeat at the hands of wily 35-year-old Czech veteran Radek Stepanek.
With his 19-run winning streak on grass coming to a shuddering halt, the British No 1 has been able to spend time fine-tuning his game ahead of Wimbledon, as well as getting know his new coach Amelie Mauresmo - the 2006 Wimbledon ladies' champion - as the duo aim to break uncharted territory together.
Defending champion Murray will be the number three seed at SW19, which means he will not face either Djokovic, Rafael Nadal or Roger Federer until the semi-finals.
But nevertheless, the Scot is determined to add to his two grand slam titles this summer and feels he is in even better shape going into Wimbledon this year than he was a year ago, following a solid recovery from 'minor' surgery to resolve a lingering problem in his lower back.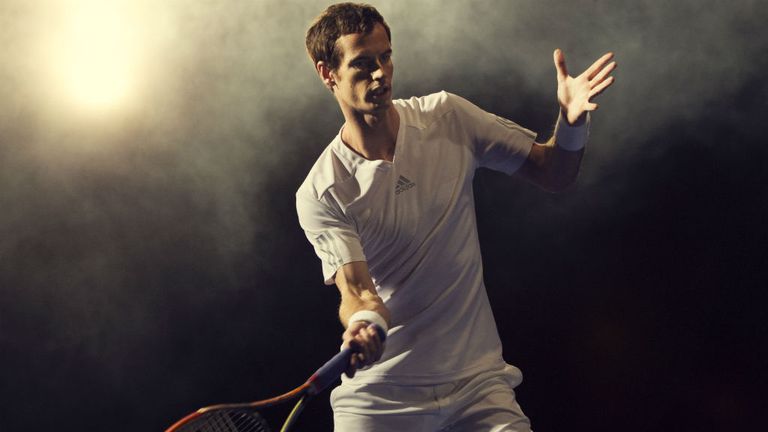 "That's what I hope," he told Skysports.com. "That's what all the players in the tournament will be trying to do, but yeah, I feel like I'm in good shape physically at the moment. Maybe in better shape than I was in last year. When I play my back feels a lot better.
"You can't really take anything for granted these days. There is so much strength in depth, you can't look past anyone and also you have no idea who you're going to play.
"There are a lot of great players out there who won't be seeded, so you could end up playing them.
"From my side in terms of pressure, I will be expected to be pretty much the same because when you go into those events you want to try. From a media perspective there won't be as much pressure."
Defence of Messi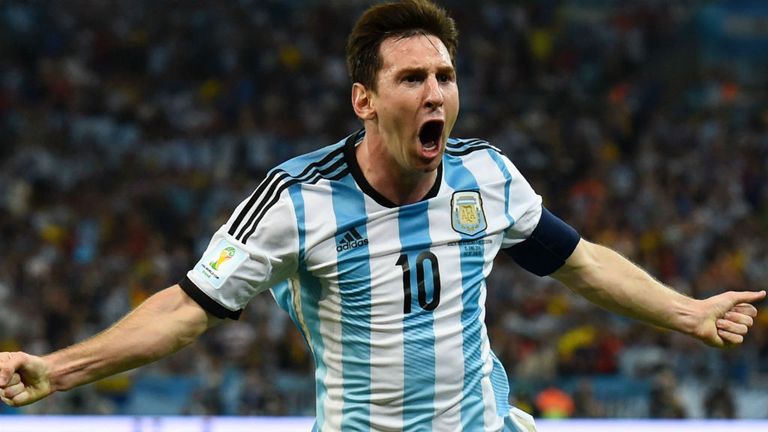 Talking about media pressure, the US Open champion and Olympic gold medallist came to the defence of Argentina's talisman Lionel Messi.
Murray, who is no stranger to media and public scrutiny himself, feels the Barcelona star, who is a three-time Champions League winner and a four-time Ballon d'Or winner, has been unfairly criticised after a stuttering start to his World Cup campaign - despite a wonderful individual goal in Argentina's opening 2-1 victory against Bosnia and Herzegovina and a stunning stoppage time winner over Iran.
I was listening to the radio on my way home and people were debating whether Lionel Messi is a great footballer and I started laughing in the car thinking 'what is this, what are you talking about'.
Murray on Messi
"I think most athletes feel like they need to prove themselves most times until you get out on the pitch or the court - whichever sport you're playing, you feel like they need to prove themselves," claimed Murray.
"I was listening to the radio on my way home and people were debating whether Lionel Messi is a great footballer and I started laughing in the car thinking 'what is this, what are you talking about'
"When I see it with someone like him, you just laugh because he's been playing the best football in the world. How many years do you have to do it for until you prove that you're great at what you do?
"A few years ago people were saying that about Roger Federer. People are saying he (Messi) needs to win the World Cup, but in a team sport he could play the best World Cup ever and the other 10 players could play awful and they could get knocked out, so it's not fair to say things like that."
So with motivation a key part of Murray's game, would he ever think about giving the Scottish national team a pep talk?
"I've never thought about it before to be honest," said the Dunblane-born star. He's (manager Gordon Strachan) probably got all bases covered. I don't think he needs a tennis player coming and telling his players what to do!"
Mauresmo appointment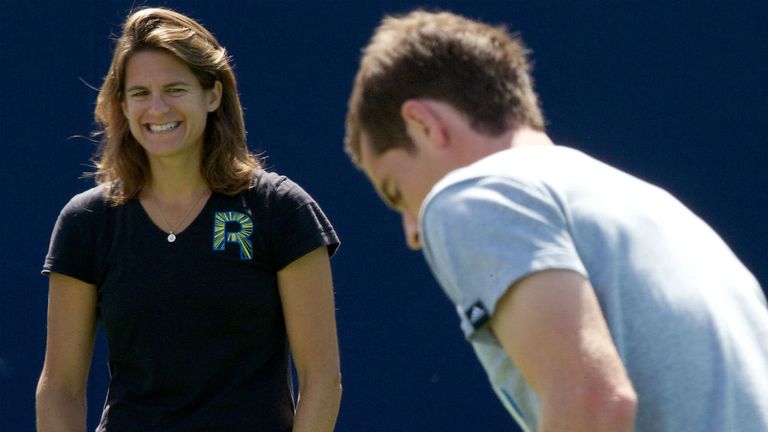 Murray took the tennis world by surprise by appointing Mauresmo, a former Australian Open and Wimbledon champion, as his coach after the French Open.
Mixed reactions met his move as the first men's grand slam winner to appoint a female coach, Australian Marinko Matosevic vowing not to follow suit.
But the appointment of Mauresmo was never an issue for Murray, whose mother Judy is the Great Britain Fed Cup captain and a highly-regarded tennis coach.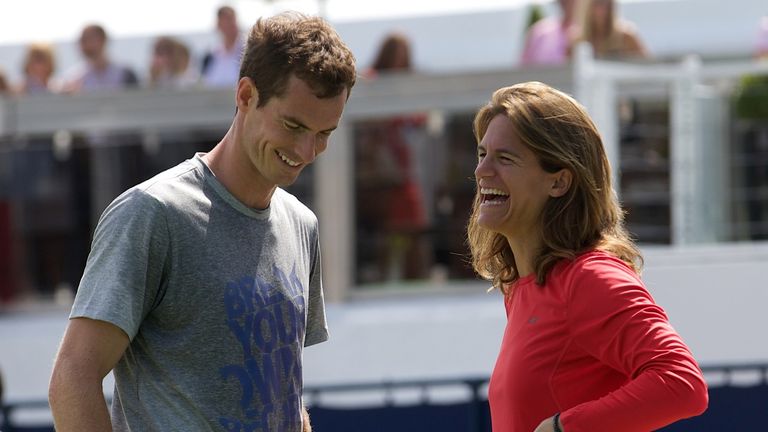 He has enjoyed the short time he has been able to spend with the Frenchwoman as they look to gel in time for Wimbledon. Initially the deal is only for the grass-court season but both are hoping it will extend beyond that.
"We have chatted a lot," said Murray. "We spent the last couple of days on the court with her. The first proper training session, she was there at Queen's.
"I've enjoyed the time we've been on the court together and hopefully it will work out well."
Mauresmo was spotted frantically scribbling notes during Murray's defeat against Stepanek at Queen's, but he was completely unaware.
"Oh really! We have spoken a lot about stuff, but not from her notepad. She didn't actually have her notepad. Maybe she writes it in French anyway, so I can't understand any of it," he joked.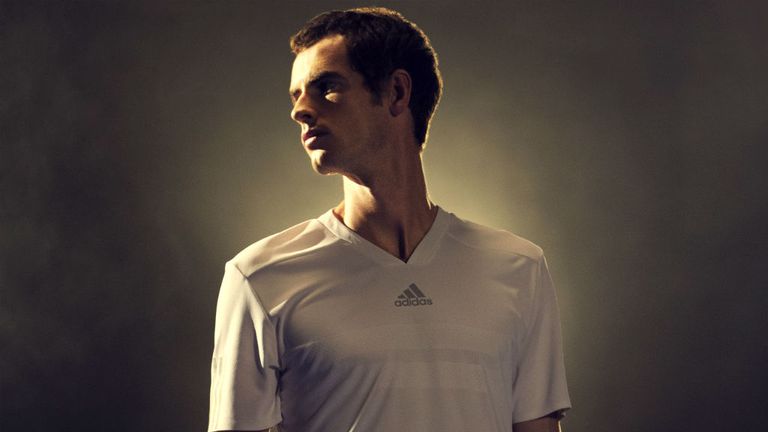 Murray, who split from Ivan Lendl in March - the man who helped steer him to multiple grand slam successes - said the decision to appoint Mauresmo for the grass-court season was completely his decision and his decision alone.
"When it comes to the coaching I never let anyone make that decision for you because it's the most important role within a tennis player's team and in their career, so you have to make that decision," he said.
"You have to be 100 per cent comfortable with that and I spoke to her a few times on the phone and chatted with her, had good conversations with her about my game and various things and I just felt like it was a good fit for me. Her game style is similar to mine in a lot of ways.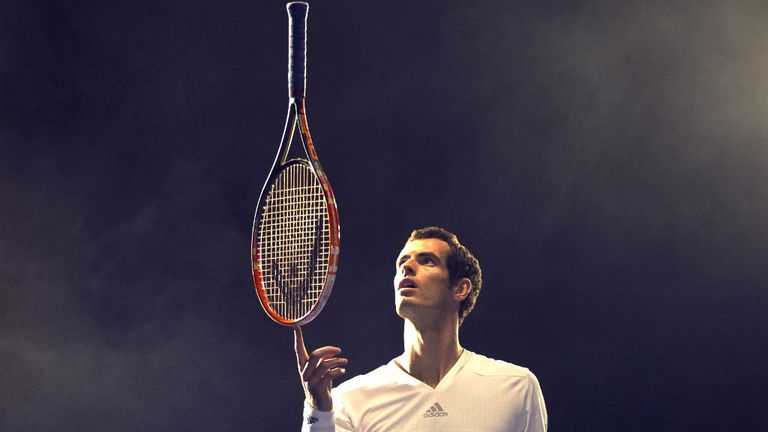 "Anything on court to tactics to training sessions and setting up the way I practice and structure for what I need to try and improve it will down to her and (assistant coach) Danny (Vallverdu) to come up with that."
He added: "If I didn't think she could help, I certainly wouldn't have employed her for this period of the year which is very important for me.
"I had quite a lot of people down on my list and there were a few people that came forward and approached me with a view of doing the job.
"It's just making that decision and once you've made that initial contact with someone, you can get an idea fairly soon of whether it's something you would like to pursue or not.
"After the first few times I spoke to her it was something I wanted to try and there was a will from both sides to make it work - hopefully that will be the case."
Right person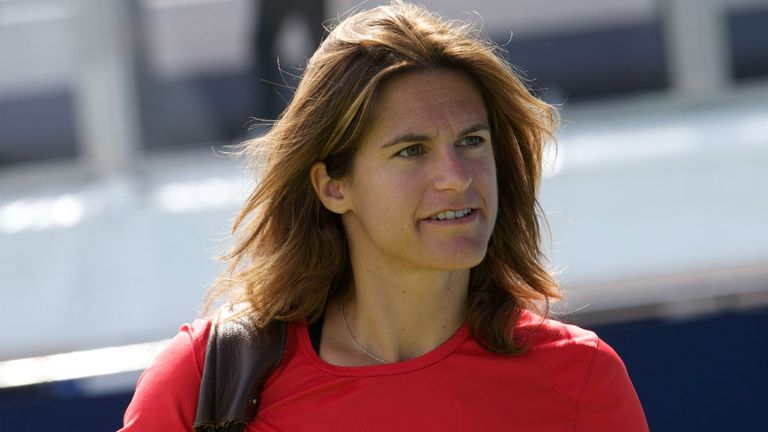 There is a difference in personality between his former Czech coach Lendl and 34-year-old Mauresmo, whom Marion Bartoli turned to last year for help at Wimbledon.
He believes the France Fed Cup captain will "see things from a different perspective" and was always the right choice for him.
The 27-year-old said: "Ivan was incredibly solid with a great work ethic, focus, high percentage tennis with very few weaknesses in his game whereas Amelie plays with a lot more creativity and different spins and slices and comes to the net - a very different type of player.
"She will see things from a different perspective. It wasn't necessarily (what I was looking for).
It just about finding the right person who was right for me and could communicate with me the best and that's why I decided to hire her.
Murray's decision to hire Mauresmo
"It was mostly about finding the right person to be honest. It wasn't about finding somebody with a different game style compared to Ivan.
"It's just about finding the right person who was right for me and could communicate with me the best and that's why I decided to hire her."
The Briton spent time out of the game after undergoing surgery in September in an attempt to cure his long-standing back problem.
He missed November's World Tour Finals in London and then went on to lose to Roger Federer in the Australian Open quarter-finals.
However, a good run of form on clay culminated in two epic five-set victories over Philipp Kohlschreiber and Gael Monfils on his way to a semi-final appearance at Roland Garros, where his run was ended in brutal fashion by world No 1 Nadal.
Physical condition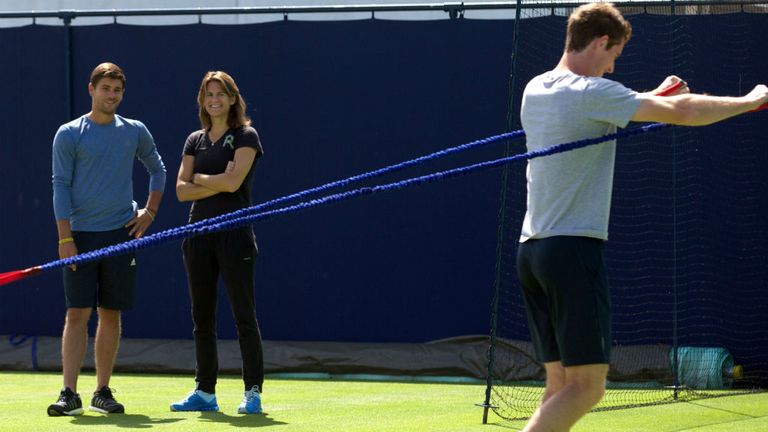 But the signs have been good for Murray, who says he is a lot more comfortable with his physical condition now.
"I think now I'm over it," he said. "I think the first three months after the surgery it takes time. Some days you feel good and some days it feels not so good, it just takes some time.
"Now I feel a lot of long matches at the French, I've been recovering well after them so I feel pretty much over them.
"I didn't take any days off. I trained every day for three months to get ready for the Australian Open.
"After the three or four weeks I was doing stuff I've never done before. I was training at Chelsea training ground. I was running on an underwater treadmill. I was doing a lot of stuff in the swimming pool which I never do during the year, so I quite enjoyed that and then after five, six weeks you're starting to do things like getting back on the court and doing movement exercises.
"It went by fairly quickly, but the first few weeks were fairly tough."
Although the Scot was pleased with his French Open campaign, he is more than aware of the need to have a 'killer instinct' necessary to see off opponents.
"Yeah, it was good. I think looking back overall it was a good tournament for me. It was a good result," said Murray, who has 28 singles career titles to his name.
"I think the one thing I learned from the tournament was that I played really good tennis but I was ahead in quite a few matches and I probably spent four or five hours more on court that I needed to.
"If I closed out matches sooner I think when you get into the latter stages of those events and you're playing against someone like Rafa who is one of the greatest players who has ever played the game, you really need to give yourself every opportunity to win that match, and I spent a long time on court and that was my fault, so that's what I learned most.
"When I come here to Wimbledon, I need to make sure that in matches, I really need to go for the kill and don't let opponents back in."
Transition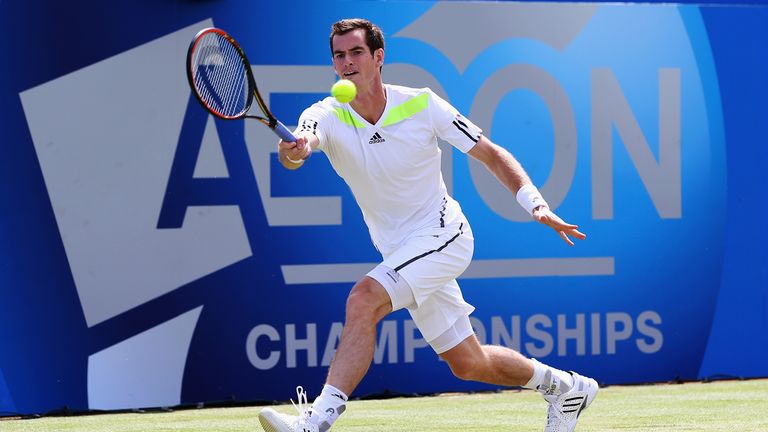 Murray is not the only player to find the transition from clay to grass a difficult one.
Just four days after winning a record ninth Roland Garros title, Nadal lost to Dustin Brown at the Gerry Weber Open in Halle, while losing semi-finalist Ernests Gulbis suffered the same fate against Frenchman Kenny de Schepper at Queen's.
"I mean obviously the French Open is a very important tournament and if you do well it gives you less time to get ready on the grass," said Murray.
"I think none of the players who made the quarter-finals of the French did anything on the grass last week so it's a quick turnaround and you need time to get used to the surface change and it was nice to get a good seven, eight days practice before Wimbledon.
"It takes a bit of time to get used to the surface change and I would have ideally liked to have got one or two more matches in, but that's not the case and the positive is that you get more time to get on the practice courts at Wimbledon and get ready for the tournament. I can't wait to get started."
Murray takes on world No104 David Goffin in the opening match on Centre Court at Wimbledon on Monday.
At this year's Wimbledon Andy Murray will be wearing the adidas Barricade CLIMACHILL™ range. The mesh construction and aluminium-silver dots help move heat away from your skin, keeping you dry and comfortable, point after point. Visit www.adidas.co.uk/tennis to buy.