Wimbledon 2014: Queen's champion Grigor Dimitrov can win at All England Club
Barry Cowan says Rafa Nadal is favourite but Bulgarian could strike
By Barry Cowan
Last Updated: 22/06/14 3:56pm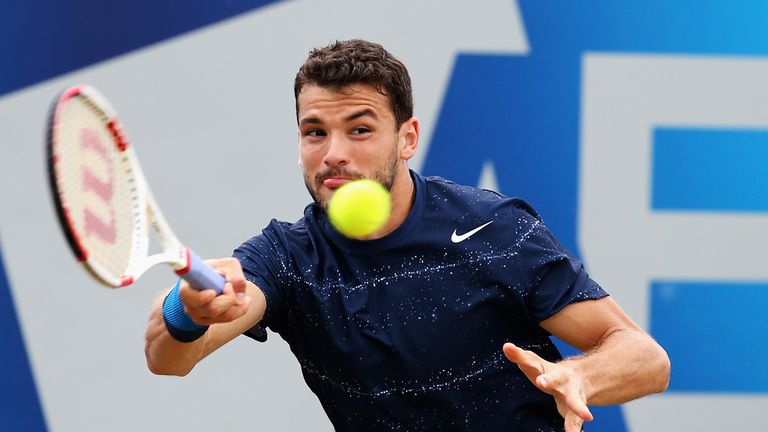 I have always been able to select a favourite going into every Grand Slam over the last 10 years or so but I can't really pick one ahead of Wimbledon.
You can make cases both for and against the top four of Novak Djokovic, Rafael Nadal, Andy Murray and Roger Federer and for Andy, in particular, I don't know where I stand.
If you look at the positives, you can say he played very well on the clay at Rome and the French Open when losing to Nadal in the quarters and semis respectively; is moving much better around the court; has less pressure on him after winning Wimbledon last year; and is a complete player on grass.
But, on the other hand, he hasn't beaten a top-10 player since Djokovic in the Wimbledon final and I think that could count against him – though he has been given quite a kind draw and I don't foresee any pitfalls in the first week.
I am sure Murray will be pleased that he is in Novak's side of the draw as opposed to Rafa's, as not only has he lost to Nadal twice in the semis and once in the quarters at SW19, but the Spaniard probably has a slight advantage over his rivals at the minute.
Nadal's defeat of Djokovic at Roland Garros has really boosted his confidence and if he can get through the first three rounds at Wimbledon, which won't be easy, I would expect him to win the tournament.
He struggled last year, losing first up to Steve Darcis, but at time he was still getting to grips with being back on tour after seven months out and I don't feel that the French Open will have taken as much out of him in 2014 as it did in 2013.
That said, his memories of Wimbledon over recent years are not great and his psychology can be affected when he has a couple of bad events, so watch this space…
Poorly
I tipped Federer to win Wimbledon a couple of months ago as his whole game was coming together but I don't think he has been the same player since the birth of his second set of twins in May.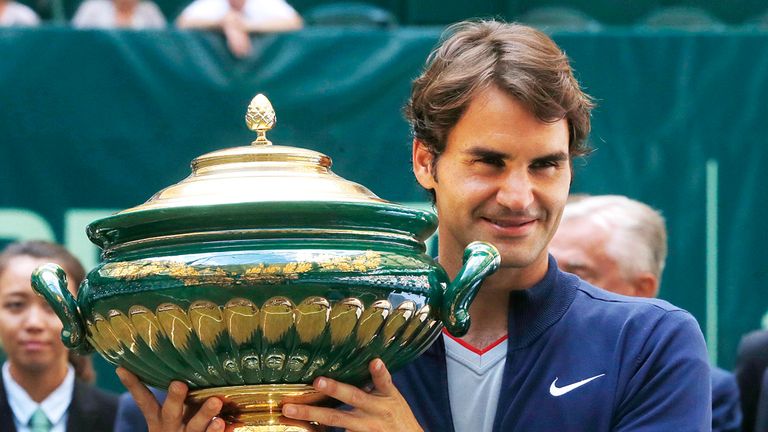 He performed poorly in Rome the week after – losing to Jeremy Chardy in three sets – and didn't look like the Roger we know at the French as he was knocked out by Ernests Gulbis, while I don't think he played his best tennis to win in Halle either.
Federer added to his trophy cabinet in Germany but did not beat a great grass-court player along the way, with Kei Nishikori his victim in the semi-finals and Alejandro Falla his opponent in the final, so I'm not sure how much he can take from that tournament.
He won Halle last year, don't forget, and then exited early at the All England Club to Sergiy Stakhovsky.
Dimitrov all the tools from both a physical and mental perspective and, at 23, is now the right age to make a consistent mark.
Barry Cowan
Roger is in Rafa's side of the draw at Wimbledon and at the moment I cannot see him beating the No 2 seed over five sets on any surface, so that makes his chances of claiming an eighth title at SW19 quite slim as things stand.
Yet, I do think a man nicknamed 'Mini Federer' could very well win Wimbledon; Grigor Dimitrov, this year's Queen's champion, is someone with a Grand Slam victory in him and someone who can back up one big win with another.
The Bulgarian has all the tools from both a physical and mental perspective and, at 23, is now the right age to make a consistent mark, so he would be above the likes of Jo-Wilfried Tsonga and Tomas Berdych in my pecking order.
That's not to say he is a better player than those two but he is still sort of unknown, whereas Tsonga and Berdych don't have any mystery and I'm not sure they can reel off huge win after huge win either.
It would be great if Brits Dan Evans and James Ward could collect victories in week one but at the very least I would like to see them deliver strong performances.
I expected a lot of them during the grass-court tournaments at Nottingham, Queen's and Eastbourne and they managed one win each, both at Queen's, with Dan defeating Jurgen Melzer and James knocking out Slovenia's Blaz Rola.
However, Dan will be thinking he can beat Andrey Kuznetsov at Wimbledon, while James is not a shoo-in to lose to Mikhail Youzhny as the Russain can blow hot and cold and went out early, albeit to the giant Ivo Karlovic, in Halle.