North American swing: Stan Wawrinka and Grigor Dimitrov to star on hard courts
Barry Cowan says Swiss is ready to fire and Bulgarian can kick on
By Barry Cowan
Last Updated: 24/07/14 11:25am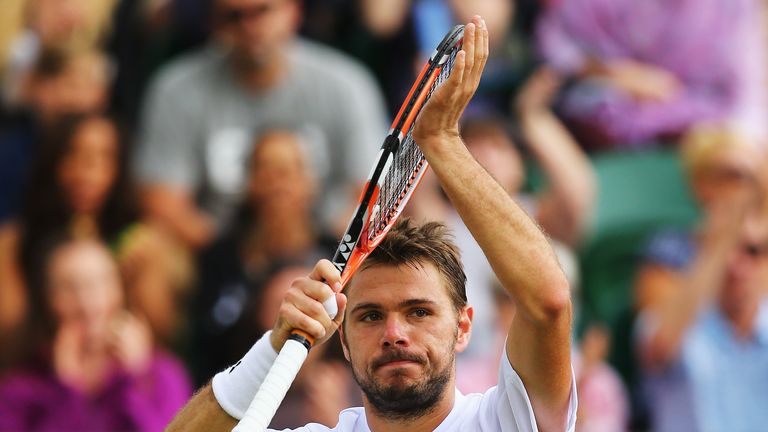 With the US Open just around the corner, it is time for Stan Wawrinka to have another run.
The Swiss has been erratic since he won the Australian Open in January, struggling to deal with the fact he is a Grand Slam champion and that expectations placed upon him are now much greater.
Stan has been up and down – one day he can play great and smash winner after winner, while the next he can make a ton of unforced errors – and he didn't find it easy under the spotlight at the French Open.
When you've won a big event before it sometimes only takes a couple of days to feel like you are getting back to your best.
Barry Cowan
However, he looked more at ease at Wimbledon before losing to Roger Federer in the quarter-finals and when you've won a big event before it sometimes only takes a couple of days to feel like you are getting back to your best.
It now seems an eternity since Wawrinka defeated Rafa Nadal in Melbourne and I think that after a period of adjustment he is ready to rekindle the form he was in at the start of this year and the backend of last during the North American swing.
Steel
Stan is the major name to keep an eye on outside the usual suspects of Nadal, Novak Djokovic, Federer and Andy Murray on Sky Sports over the next month or so, but it is also an important stretch for some of the youngsters who have made waves this year.
They need to consistently make their mark again and not just play well one week here and one week there – and I am certain that Wimbledon semi-finalist Grigor Dimitrov can push on to new heights.
Dimitrov has an inner steel and confidence that has grown off the back of winning some tough matches, including when he came back from two sets to one down to beat Alexandr Dolgopolov at SW19.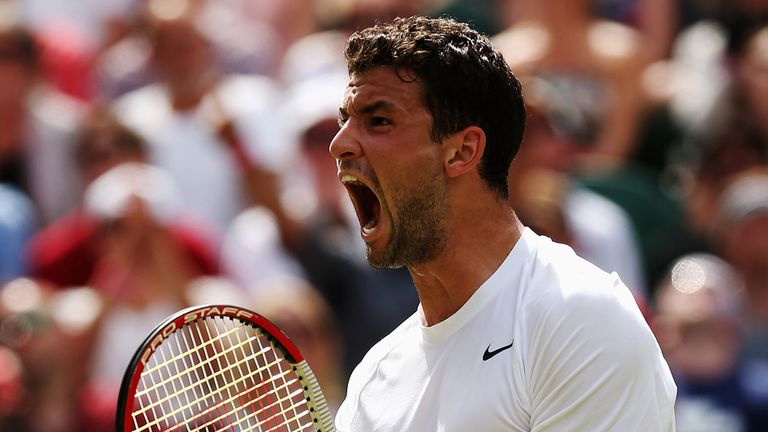 He also won his last three matches in three sets en route to triumphing in Acapulco, with his semi-final and final victories over Andy Murray and Kevin Anderson respectively finishing 7-6 in the third.
Dimitrov was pushed to three tiebreak sets by Feliciano Lopez in the final of Queen's, too, so he has this belief that he can turn any situation around and the knowledge that he hasn't buckled at key moments.
The only thing he is lacking at the moment – other than a Grand Slam win – is an ATP Masters 1000 victory and if he had that I think his Wimbledon meeting with Djokovic could have swung in his favour.
LIVE ON SKY SPORTS
ATP ROGERS CUP
5pm, Mon, Aug 4
Sky Sports 3
That semi-final was there for the taking because Djokovic was on edge and not the inspired Djokovic that we saw beating Federer in the final – and if Grigor had come through, who knows how the final would have panned out.
I think Dimitrov is ready to make that truly big break but if he wins either or both of the Masters 1000 events in Toronto and Cincinnati, we will know he is definitely ready!
Pressure
I'm also looking forward to seeing what Kei Nishikori and Ernests Gulbis show in North America.
Nishikori did very well on the clay this spring, winning in Barcelona and finishing runner-up in Madrid, but hard is his best surface and I expect the Japanese to reach quarter-finals up to and at the US Open.
We still do not know how he will cope with the pressure of being around the top 10 and the same can be said of French Open semi-finalist Ernests Gulbis, someone who, in a match last year against Milos Raonic, hit four double faults in a row!
Marin Cilic could also do well and should certainly fight his way back into the top 10 in the world rankings but I'm not sure he has enough in his personality or game to go much higher than that.
Cilic moves okay but he is not going beat the best over five sets from the back of the court.
Barry Cowan
Cilic took Djokovic all the way at Wimbledon and his serve has improved a lot but nothing stands out as being top-four standard, whereas some of the other guys in the second tier do have weapons at that level.
Dimitrov has a great serve, a great forehand and his athleticism is becoming great, Raonic's serve is incredible and Nishikori is superb at taking the ball early and patrolling the baseline.
But Marin does not have those assets and to combat that I would like him to come forward a lot more because while he moves okay, he is not going beat the best over five sets from the back of the court.
And finally…
I also want to congratulate Lleyton Hewitt on beating Ivo Karlovic in the final of the Hall of Fame Tennis Championships in Newport to rack up his 30th career singles title.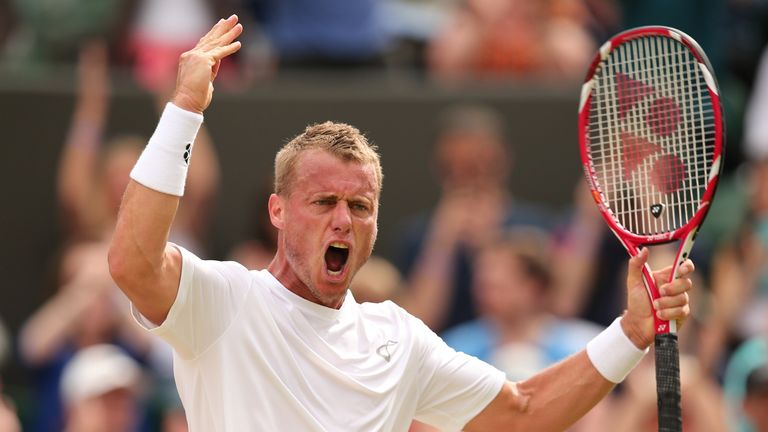 Hewitt is not going to defeat the top guys anymore and his days of winning Grand Slams are long gone, but he is well aware of that and the fact he refuses to let his competitive streak die is great.
Lleyton doesn't have to prove a point to anyone and when he goes out on court it is all about Lleyton and I just hope Murray can get back that mentality because he doesn't have to show anyone anything.
He has won two Grand Slams and the Olympics so he needs to focus on himself and work out what he wants to achieve over the next three or four years.