Jo-Wilfried Tsonga: Win in Toronto was best of Frenchman's career, says Barry Cowan
'Andy Murray has concerns but one victory will kick-start his form'
By Barry Cowan
Last Updated: 19/08/14 9:42pm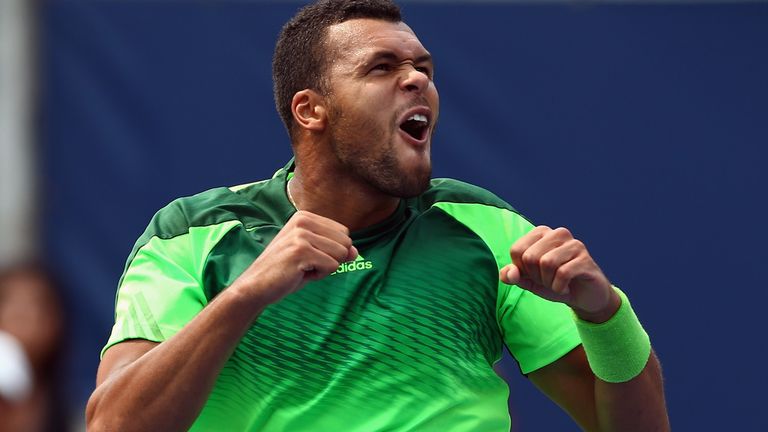 I think Jo-Wilfried Tsonga's run in Toronto is his greatest achievement to date and one of the finest tennis performances in a decade.
Jo had recorded just four wins over top-10 players since the start of 2012, but managed to equal that number in a week by beating Novak Djokovic, Andy Murray, Grigor Dimitrov and Roger Federer.
You can say Djokovic didn't play his best and that Federer struggled to adapt to playing in the day in the final having played in the night all week, but it was an extraordinary set of results for Tsonga and earned by all-out attack.
Jo went back to the carefree tennis which served him so well in the years he was at his most dangerous.
Barry Cowan
Jo has tried to become more consistent over recent times but in doing that he has lost some of his unpredictability and flamboyance and become slightly subdued and passive on the court.
But in Toronto he went back to the carefree tennis which served him so well in the years he was at his most dangerous and when he made the final of the Australian Open in 2008.
Tsonga was aggressive with his serve every single time nd was only broken three times throughout the tournament.
He also used his forehand and backhand intelligently from the back of the court, sliced well and showed good movement, too, while his heart-on-the-sleeve character was also back
I thought we had seen the best of Jo as a tennis player and that from here on out he might have to settle for bouncing somewhere between 12 and 20 in the rankings.
But now he has given himself a great chance of getting in the top eight and into the ATP World Tour Final at the O2 in the autumn – though I think winning the US Open is probably beyond him.
When we get to Flushing Meadows in a couple of weeks' time, the top players will be two or three levels ahead of Jo and he will find it harder to replicate his Toronto form when the matches become best of five sets, not best of three.
However, he is still talking about winning a Grand Slam and that is half the battle, so good luck to him.
Undercooked
As for Murray, I don't think we learnt anything new in Canada.
He played well, winning a match he should have done against Nick Kyrgios but then losing to Tsonga after the withdrawal of Richard Gasquet in the last-16 and a first-round bye left him a little undercooked.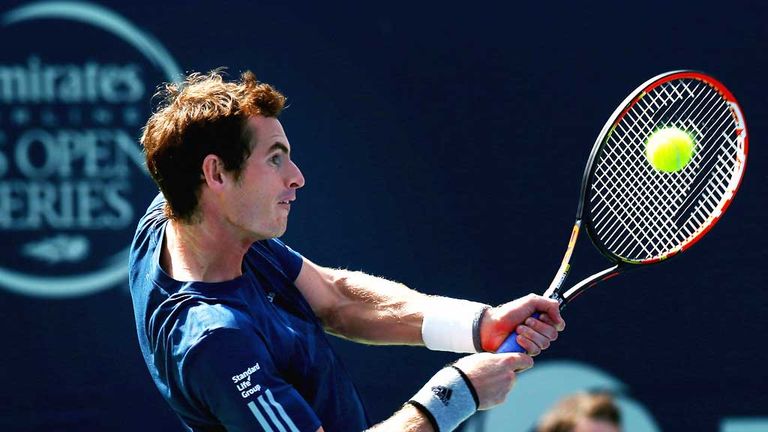 We can't get away from the fact that he is not getting big wins and he is not closing out big matches – he was 3-0 up in the third against Tsonga last week – and that is a big concern.
However, there was more doubt in Andy's mind after he lost his fourth Grand Slam final than there is now, so he knows he can turn it around and I feel he is one match away from firing on all cylinders.
If Andy had beaten Tsonga he could have won the tournament because if you look at the way Dimitrov played in the semis and Roger played in the final, I reckon Murray would have defeated them both.
He is playing much better than he was earlier this year and once he gets one big win, others will follow - and I am sure he will get back into the top four in the rankings.
Confidence
Looking forward to Cincinnati, I would expect the real Novak Djokovic to turn up.
He clearly didn't put the time in on the practice court ahead of Toronto after winning Wimbledon, getting married, going on honeymoon and preparing to become a father.
But his mind will be fully in gear this week and one loss won't dampen the immense reservoir of confidence he has built up, so he will be at or close to his best this week.
Federer will hope to fire again as well after his good form in Canada, though he will want to dismiss his performance in the final.
He lacked all sorts of rhythm from the back of the court against Tsonga, while he was half a yard slow, too, and as Federer was not playing a Rafael Nadal, a Djokovic or a Stan Wawrinka, it will feel like a missed opportunity to win another Masters title.
That said, he volleyed well on Sunday, which helped him make the 7-5 7-6 scoreline a lot closer than it perhaps should have been, and he will be a big factor in Cincy.
Watch the ATP Western & Southern Open in Cincinnati, from 4pm on Monday on Sky Sports 3. Coverage continues up to and including Sunday's final.