Jankovic plans to attack
Jelena Jankovic believes attack will be the best form of defence against world number one Caroline Wozniacki on Sunday.
Last Updated: 20/01/12 2:06pm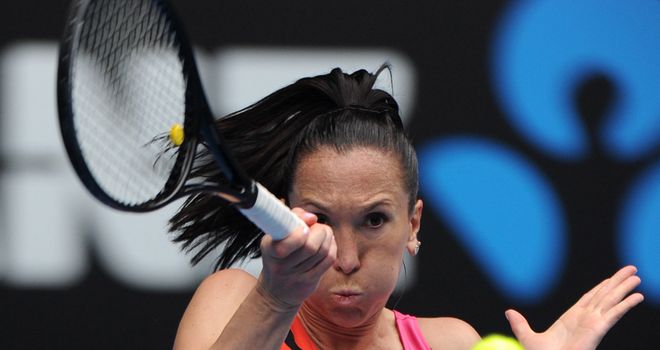 Jankovic looks to halt losing run against Wozniacki
Jelena Jankovic believes attack will be the best form of defence as she prepares to take on world No 1 Caroline Wozniacki in the last 16 of the Australian Open.
The Serb, seeded 13, booked her spot in the fourth round with a comprehensive 6-2 6-0 thrashing of young American Christina McHale and heads into Sunday's match against Wozniacki full of confidence after three consecutive straight sets victories at Melbourne Park.
Jankovic, a former world No 1, has met Wozniacki on seven occasions, winning the first four but losing the last three.
"It's going to be a tough one, but I'm going to go out there and hit my shots," Jankovic told her post-match press conference.
"I'm feeling pretty good, I have been training really hard and I feel motivated again."
Major
Jankovic said she could sympathise with Wozniacki for gaining the No.1 ranking in women's tennis without having won a major, because it was something she dealt with in 2008.
"I think you kind of give her a hard time sometimes," Jankovic said in referring to the media's treatment of Wozniacki.
"Sometimes you just should let it go."
"She is pretty young and she is going to win those big tournaments in the future sooner or later."
"But I'm not in that situation right now, so I don't have to deal with any of that.
"It's kind of nice to be a little bit away from that and just really focus on my tennis and don't really have to answer those questions every day from you guys."