Rafael Nadal will head to the Middle East in December to begin his competitive comeback from injury
Rafael Nadal is planning to make his competitive comeback from injury in the Middle East during late December.
Last Updated: 25/11/12 12:20pm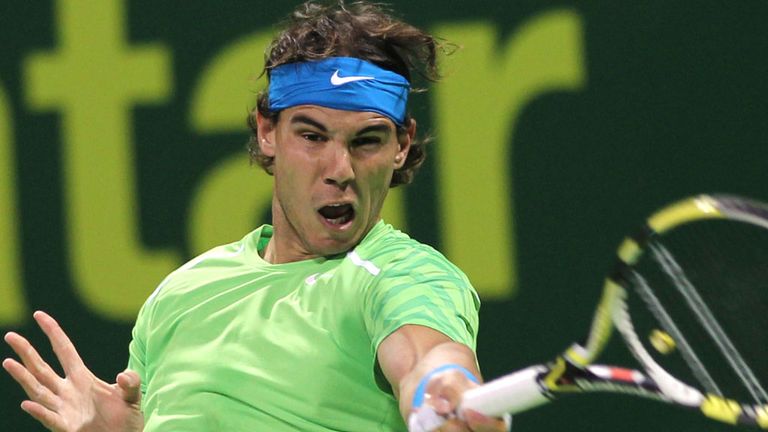 The Spaniard is set to take part in a three-man exhibition event in Abu Dhabi, before moving on to the Qatar Open over the new year.
The 26-year-old has not played since losing in the second round of Wimbledon to world No 100 Lukas Rosol on June 28.
He was later diagnosed with Hoffa syndrome, which is inflammation of the fatty tissue in his left knee.
Nadal finally got back on a tennis court earlier this week in Mallorca and he now plans to step up his comeback in late December.
First, he will join Novak Djokovic and Andy Murray in a three-day exhibition event starting on December 27.
He then flies to Doha where he will be the top seed in the Qatar Open.
Tournament director Karim Alami told The Peninsula newspaper: "Everyone is looking forward to seeing what he brings." .
Nadal, whose world ranking has slipped to No 4, said: "I am making progress and I hope to continue to do so."