Andy Roddick denied by Nicolas Almagro in Miami Tennis Cup exhibition final
Andy Roddick was beaten by Spain's Nicolas Almagro in the Miami Tennis Cup exhibition final.
Last Updated: 03/12/12 9:26am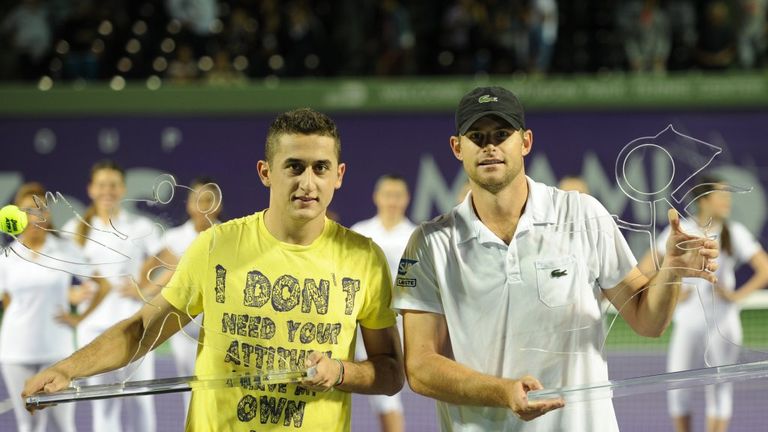 The American, who retired after this year's US Open, was broken once in each set as Almagro scored a 6-4 7-5 success.
Alamagro had lost in straight sets to Roddick in their previous two meetings, and one of those came at the same venue in the 2010 Sony Open quarter-finals.
However, there would be no repeat, Almagro taking the first set after Roddick dropped the ninth game at 30-40 on a netted backhand.
Roddick saved a break point in the ninth game of the second set but had no answer for an Almagro forehand crosscourt passing shot in the 11th game.
Roddick admitted afterwards that injuries and the pressure of playing professionally were big factors in his decision to retire.
"I enjoy playing tennis still, and it was never about me not enjoying tennis," said Roddick. "It was about me not being able to commit to being a professional tennis player.
"It's tough for me to separate (my decision) from if there was no injuries, because there were injuries, and that's what a lot of my decision was based on.
"The fact is, they were there for a long period of time and I wasn't happy with where I was at and what I thought my ceiling was."
Almagro added: "I think it was a really good match, and he's a very good player."