French fears
Rafael Nadal has drifted in the betting for the French Open betting after delaying his comeback.
Last Updated: 28/12/12 5:40pm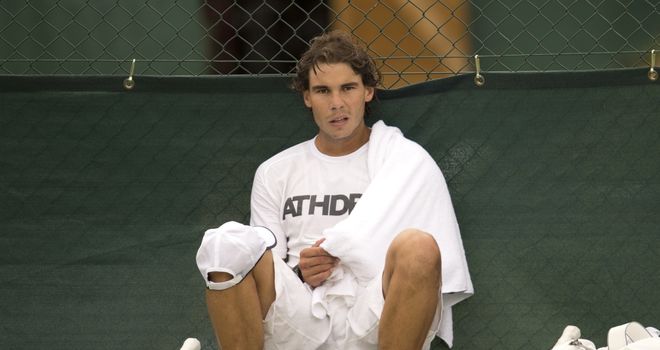 The repercussions of Rafael Nadal's Australian Open withdrawal has seen him drift in the French Open betting.
Nadal had targeted the start of the season for his return from injury but a virus has now ruled the Spaniard out of events in Abu Dhabi and Doha, preventing him from gaining any competitive practice ahead of the season's first Grand Slam.
Reluctant to merely make up the numbers at the event where he triumphed in 2009, the 26-year-old will now instead begin his campaign in Acapulco in February as part of an extended clay-court campaign.
Nadal's inability to defend the points collected during the start of last season, including 1,200 for reaching the final at Melbourne Park in 2012, will see him drop out of the top five for the first time in seven-and-a-half years.
Crucially, that means he looks set to head to Roland Garros as the fifth seed behind compatriot David Ferrer, making for an interesting French Open draw.
Nadal's decision to delay his comeback has had a minimal impact on the betting for the Australian Open, however, given he had already drifted out to 7/1 during his absence.
Reigning champion and favourite Novak Djokovic has come in slightly from 6/4 to 5/4, while Andy Murray remains 9/4 ahead of Roger Federer (4/1).
The Serb has also been trimmed for a first French Open title, from 2/1 to 15/8, while Murray has come in from 8/1 to 7/1.
Sky Bet's Ned Brooker said: "We were already sceptical over how far Nadal would have gone in Australia given the length of his absence and the nature of his game, pushing his price out considerably over the last few months.
"Having lost out in a six-hour epic to Djokovic in last year's final, it seemed inconceivable that the Spaniard could really compete for the title this year, especially without any competitive preparation.
"However, the extended rest may well benefit his knees in the long-term and it will be interesting to see what level he is at come the start of the clay-court season."