US Open champion Andy Murray will be seeded third at this year's Australian Open
Britain's Andy Murray will be seeded third at the Australian Open, which gets underway in Melbourne next Monday.
Last Updated: 07/01/13 6:18pm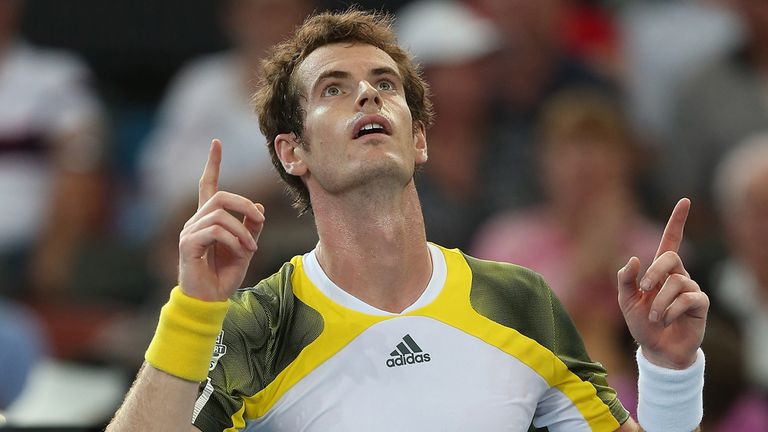 Murray will be chasing his second Grand Slam victory, having broken his duck with a memorable win over Novak Djokovic in the US Open final last September.
And the World No 3 has warmed up for the season's first major in ideal fashion, successfully defending his Brisbane International title.
Djokovic is the top seed as he bids for a third successive Australian Open title, and a fourth in total.
Roger Federer will be seeded second and David Ferrer fourth, while the 2009 champion and last year's losing finalist Rafael Nadal will be absent due to illness.
The seedings mean Murray will be in the same half of the draw as Djokovic or Federer and may have to beat both in order to claim the title.
Defending champion Victoria Azarenka tops the women's seeds and a repeat of last year's final may be on the cards because Maria Sharapova is seeded second.
However, third seed Serena Williams has won the tournament on five previous occasions and, having already claimed a title this season, she is likely to be a big threat.
Men's top 10 seeds: 1. N Djokovic, 2. R Federer, 3. A Murray, 4. D Ferrer, 5. T Berdych, 6. JM Del Potro, 7. JW Tsonga, 8. J Tipsarevic, 9. R Gasquet, 10. N Almagro.
Women's top 10 seeds: 1. V Azarenka, 2. M Sharapova, 3. S Williams, 4. A Radwanska, 5. A Kerber, 6.L Na, 7. S Errani, 8. P Kvitova, 9. S Stosur, 10. C Wozniacki.