Top seed Novak Djokovic not feeling the pressure ahead of Australian Open
Favourite Novak Djokovic says he is not feeling the heat as he prepares for the Australian Open.
Last Updated: 14/01/13 6:52am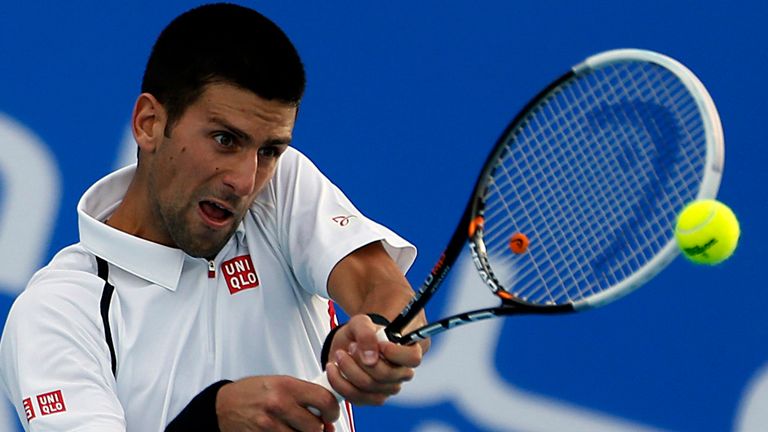 The world No 1 is bidding to become the first man in the Open era to claim three successive titles in Melbourne but insists the weight of expectation feels no different this year.
"I feel this is a point where everybody starts from the same line, so I don't really put myself in a position to have more pressure than the others," Djokovic, who starts his campaign against France's Paul-Henri Mathieu, said.
"I've been faced with this particular kind of pressure, defending the title in major events, a few times so I know what it feels like, what I need to do.
"I like playing here because it's after probably five, six, seven weeks of break with no official tournament.
"You get time to recover, regroup, recharge your batteries mentally and physically, try to get ready for the new season with four, five weeks of good practice. You come here fresh. You're motivated and inspired to play some good tennis.
"Yes, the Australian summer can be brutal sometimes with the heat. But it has been this way for so many years. I got used to it, I know how it feels like to practice, to play in the heat. You've got to go with the flow."
Juan Martin Del Potro is the only man besides Djokovic, Nadal - still recovering from injury - Roger Federer and Andy Murray to win a Grand Slam tournament since 2005 but the top seed insisted there was no room for complacency.
"It's probably expected that the three of us, and Nadal of course, would still be main candidates to win all the major titles," he added.
"But, you know, I wouldn't underestimate Del Potro, (Jo-Wilfried) Tsonga, (David) Ferrer, (Tomas) Berdych, anybody who is in the top 10. And there are young players coming up like (Bernard) Tomic, (Grigor) Dimitrov and (Milos) Raonic."