Ivan Lendl has demanded more from Andy Murray ahead of the Australian Open
Andy Murray's coach Ivan Lendl has demanded more from the Scot as he prepares to take part in the Australian Open.
Last Updated: 13/01/13 2:21pm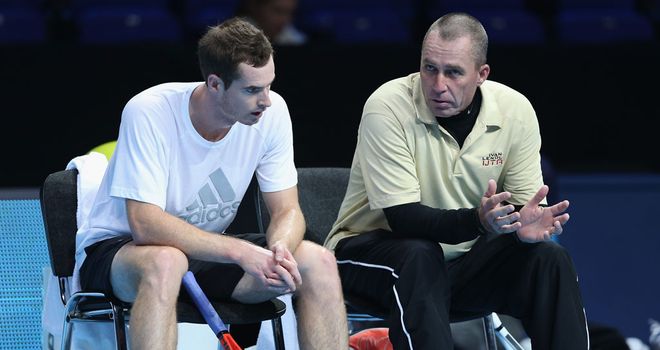 Murray finally landed his first major at the US Open last year to cap an impressive season which also saw him win the Olympic gold medal.
Rather than let him dwell on his achievements in 2012, Lendl, himself an eight-time grand slam champion, has demanded more from his charge.
He added: "Obviously it was a fantastic year for Andy but I always look for more.
"That's how you get better, by looking for more. The moment you get satisfied is when the dangers come. I know he wants to look for more too."
But Lendl has warned Murray that breaking his grand slam duck will count for little when he faces his title rivals in Melbourne.
The Czech said: "I think (the effect) is overrated. It may be worth a point here or there with lesser players but I promise you it makes no difference with the top guys. That's what it was like for me.
"It helps you because of you but not because of what they are going to do. They have won a lot, they have been there, seen it and done it, they are very experienced.
'When you win the first one you know how it feels in certain situations, what it takes, so you have gained that experience. But they have more of it. Roger (Federer) and Novak (Djokovic) have more of those experiences than Andy does at this stage."
counterproductive
Murray has been paired with Dutchman Robin Haase in the first round in Melbourne.
Should the seedings work out as planned he will meet big-hitting Argentinian Juan Martin Del Potro in the quarter-finals before facing Roger Federer in the semis and two-time defending champion Novak Djokovic in the final.
When asked about his potential opponents, Lendl was coy.
"It's unprofessional to talk about the other guys; it's guesswork and not beneficial to talk about them because it's counterproductive," he said.