James Ward spends time in hospital after Great Britain beat Russia in Davis Cup
British No 2 James Ward was left on a hospital drip on Monday following his Davis Cup exertions against Russia.
Last Updated: 09/04/13 9:11pm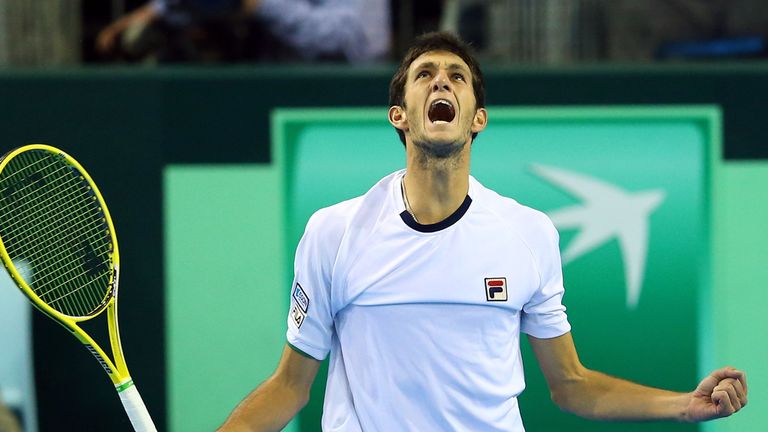 Ward was on court for over seven hours as he played two five-set matches in Great Britain's impressive 3-2 victory over Russia.
The result put Great Britain in the World Group Play-offs, although the impact on Ward was less positive.
"I thought sleep would help me recover from the weekend but by yesterday afternoon I wasn't feeling too good so I went to my local A and E," Ward said.
"The staff there were great. They put me on a drip and let me go at midnight. I'm feeling much better today and I'm still hoping to make it to the States next week."
Meanwhile, Davis Cup captain Leon Smith was full of praise for Wards.
"It just goes to show quite how much James left out on the court against Russia. He gave it everything, as did all the players," Smith said.