Kyle Edmund will make his ATP World Tour debut at Queen's Club
Kyle Edmund will make his ATP World Tour debut after being handed a wild card into the AEGON Championships at Queen's.
Last Updated: 07/06/13 7:29pm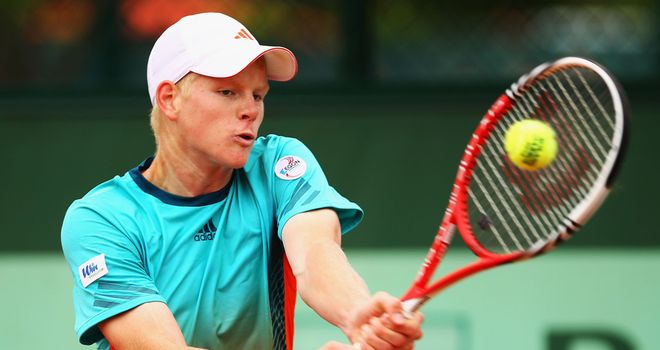 The 18-year-old will play alongside the likes of Andy Murray, Tomas Berdych and Jo-Wilfried Tsonga at the event in west London.
Edmund, from Beverley in East Yorkshire, has already won two titles on the senior Futures Tour, most recently in Florida last month, and is ranked inside the world's top 450.
He learned of his wild card today, and he said: "It's really nice and it's such a prestigious tournament to play.
"It's always so strong because there's limited grass-court tournaments but it will be a good challenge.
"I want to do well but it's also a great learning week to practise with those guys. If I get to hit with the top guys it would be great. I'll take as much information on board as possible. I'm looking forward to it."
Edmund is likely to be rewarded with a wild card into Wimbledon as well, and he is content with his progress.
"It's going steadily and it's going in the right direction," he said. "I've been to tough places this year.
"I've had a tough schedule but my development has gone really well and my physical development as well, which is important when you see these guys out there.
"I played four three-setters this week and I was getting a bit tired so it shows I still need to work on that."