Wimbledon Diary: Sky Sports takes a look at all things SW19 related
Sky Sports looks at some quirky stories, quotes, facts and stats ahead of the first day of Wimbledon.
Last Updated: 24/06/13 5:28am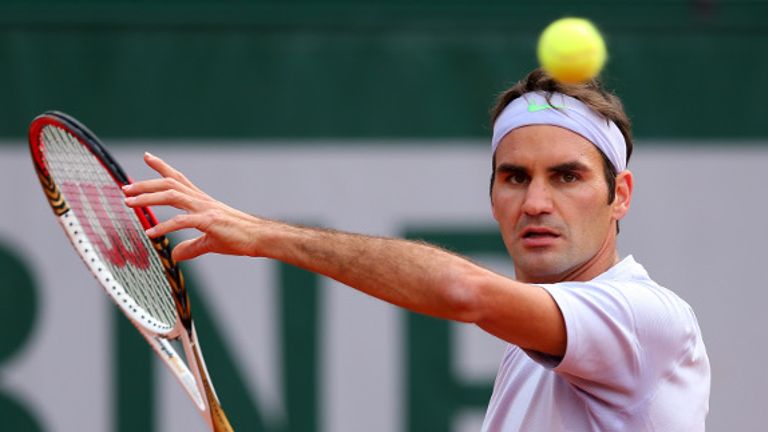 Currently only the US Open has fifth-set tie-breaks, yet there is a growing groundswell of support from current and former players for the other three grand slams to follow suit.
But encounters like the 2008 Rafael Nadal-Roger Federer Wimbledon final, and most famously the John Isner-Nicolas Mahut epic - which lasted over 11 hours - have provided some of the sport's best moments.
It is an argument with valid points on both sides, and Federer was unable to come down on one of them when asked about it today.
"I quite like the long-set situation," he said. "But then, of course, you have the Isner-Mahut match, and then you're like, it isn't such a good idea. It then jeopardises your chances to win the title after that.
"It's a big debate. I guess a tie-break is a bit of a penalty shoot-out in soccer for us. Anything can happen. I don't want to say necessarily the worst or the better player wins, but it's a bit open. That's why the long set is a good idea sometimes.
"I don't know what I think about it. Let's just go with it and have someone else decide."
The Mimic
World No 1 Novak Djokovic fancies himself as a mimic, and Maria Sharapova was the victim of his latest impersonation, when he played the Boodles exhibition event in London.
Sharapova's widely-rumoured boyfriend Grigor Dimitrov had the first attempt, but he was just the warm-up act.
Djokovic went through a full Sharapova routine, consisting of walking to the back of the court, doing a dance, picking at his racket, repeatedly playing with his hair, sticking his backside out to an exaggerated degree and delivering a sonic boom of a scream as he delivered a serve.
The video has gone viral, with over one million YouTube hits.
So when Djokovic appeared at Sharapova's pre-tournament press conference, sneaking in at the back of the room to interject "Nice hair, Maria", it gave the Russian chance to defend herself.
"Can we talk about what you did the other day?" Sharapova began.
"You didn't like the video?" Djokovic added.
"I loved it," came the response. "By the way, I don't do any of those things
anymore. None of those. I don't stick my ass out anymore, okay? I don't do this with my hair anymore. You haven't watched me play recently."
Quote of the Day
"I feel so lonely. I feel like something is missing. So I talk to her all the time - more than usual. We (normally) stay together and I'm still staying in the small room because she always had the bigger room. I just can't imagine being in
the bigger room."
- Serena Williams on being without sister Venus, who is injured, at Wimbledon for the first time.
Wimbledon weather
MeteoGroup forecast: It will be a mostly dry, settled and also less windy day for the opening of the Wimbledon championships. There will be plenty of cloud around throughout the day, although a few brighter or sunnier interludes may develop. There is the small chance of an isolated shower developing, but there should be plenty of play. Highs of 18C with a moderate north-westerly wind.
Tweet of the Day
"I miss you @wimbledon!! Have a great fortnight and I'm pumped to watch it unfold!" - Three-time Wimbledon runner-up Andy Roddick, who retired last year, wishes he was in London.
Stat of the Day
During the Championships, Wimbledon's caterers expect to serve 200,000 glasses of Pimm's, 100,000 pints of draught beer and lager, 112,000 punnets of strawberries, and 12,000kg of salmon.
Monday's Match of the Day
It is 11 years since Lleyton Hewitt won his only Wimbledon title but the Australian remains a very popular figure at the All England Club and his first-round match against Swiss 11th seed Stanislas Wawrinka should be a treat for the Court One crowd. It is a rough draw for both men, with Hewitt in great form on the grass after reaching the semi-finals at Queen's Club.