Wimbledon champion Marion Bartoli decides to call it a day
Marion Bartoli has announced her retirement just six weeks after winning the Wimbledon title.
Last Updated: 15/08/13 10:41am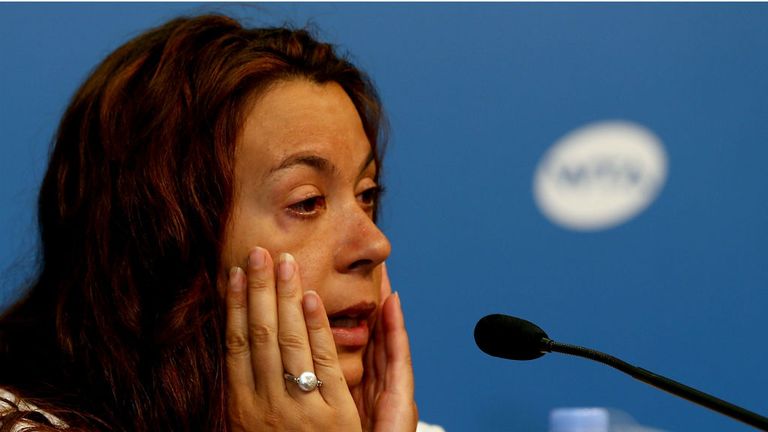 The 28-year-old beat Sabine Lisicki in the final at the All England Club to claim her maiden Grand Slam crown.
However the Frenchwomen has been dogged by injuries over the last few years and she has now decided to call it a day following a 3-6 6-4 6-1 defeat to Simona Halep in the second round of the Western and Southern Open in Cincinnati.
"It's time for me to retire and to call it a career. I feel it's time for me to walk away actually," said Bartoli. "My body just can't do it anymore.
"I've been through a lot of injuries since the beginning of the year. I've been on the tour for so long, and I really pushed through and left it all during that Wimbledon.
"I really felt I gave all the energy I have left inside my body. I made my dream a reality and it will stay forever with me, but now my body just can't cope with everything.
"I have pain everywhere after 45 minutes or an hour of play. I've been doing this for so long. And, yeah, it's just body wise I just can't do it anymore.
"After one set, my whole body was in pain. Everyone will remember my Wimbledon title - no one will remember the last match I played here."