Murray's options
Despite his April Fools' prank, Andy Murray remains without a head coach. We assess the candidates and their chances
Last Updated: 09/04/14 11:55am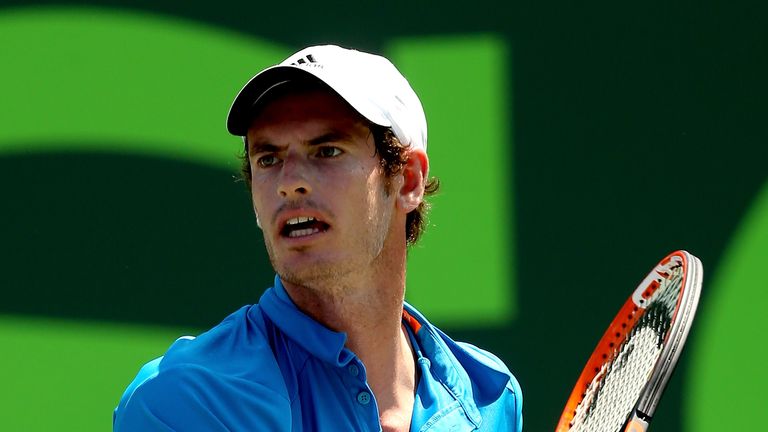 Andy Murray's tweet about naming his new coach on Wednesday may have been an April Fools' prank but the Scot still remains without a replacement for Ivan Lendl.
We look at the leading candidates, with Sky Bet expecting hitting partner Dani Vallverdu to take the role until the French Open as Murray deliberates over his future.
Dani Vallverdu
Having met at the academy they trained at as youngsters in Barcelona, the 28-year-old has been Murray's hitting partner for the majority of his career, while also providing scouting and tactical advice. Vallverdu opted to go down the coaching route at an early stage, with his top-level playing days amounting to a solitary doubles tournament with Murray at Queen's in 2008. Given the Venezuelan's lack of experience beyond working under Murray's previous coaches, the appointment would place more responsibility on the Scot's shoulders but would serve as the least disruptive transition.
Darren Cahill
The Australian has worked with a series of high-profile players, including Leyton Hewitt, Andre Agassi and, for a brief period, Murray himself. While Cahill doesn't fit into the 'super coach' criteria, he reached the US Open semi-finals and won the Australian Open doubles title during his playing days, before seeing his career cut short due to injury. The 48-year-old is currently working with the Adidas Development Program and is part of the ProTennisCoach.com network, while also providing punditry during the majors - commitments he'd have to cut back on to work with Murray full-time.
Leon Smith
The fellow Scotsman who coached Murray as a teenager is currently Great Britain's Davis Cup captain. Having gone into coaching at 18, Smith lacks the elite playing experience of eight-time Grand Slam winner Ivan Lendl and can list only a stop-gap period assisting Murray in 2006 as his previous coaching work on the ATP World Tour. However, the 34-year-old knows Murray as well as anyone and, if the Wimbledon champion is looking for a supporting influence rather than a mentoring one then Smith seems to be the man.
Bob Brett
The 61-year-old Australian is one of the most respected figures in the coaching world, having worked with the likes of Boris Becker and Goran Ivanisevic. Brett was recently called upon to offer the LTA a review of their heavily-criticised set up and runs his own academy.
Paul Annacone
Following a modest playing career, the American boasts working with the game's two most successful players, Pete Sampras and Roger Federer, as well as the somewhat less decorated Tim Henman. Like Cahill, Annacone is part of the ProTennisCoach.com network and recently started working with talented youngster Sloane Stephens.
Pete Sampras
The game's second-most decorated player would certainly be an ideal candidate to help Murray defend his Wimbledon title, having triumphed seven times at the All England Club himself. However, Sampras has previously dismissed the idea of returning to the tour as a coach on a full-time basis and rarely even attends the majors.
Andre Agassi
Another potential 'super coach', the eight-time major winner possessed a game similar to Murray's and is attributed as key force in evolving the game into its baseline-dominated style. Like Lendl prior to his work with Murray, Agassi has no previous coaching experience on tour. The American has previously suggested he is "years away" from considering stepping onto the coaching scene due to his packed playing schedule and young family.
Sky Bet odds: 33/1
Alex Corretja
Corretja previously worked as Murray's 'coaching consultant' between Miles Maclagan and Cahill intermittently over a three-year period. The Spaniard enjoyed his best results on clay, reaching the French Open final twice, making him an appropriate option to help out during the forthcoming swing on the European red dirt, but a long-term role looks unlikely.