No pressure on Andy Murray at Wimbledon, insists former champion Goran Ivanisevic
Last Updated: 18/06/14 10:13am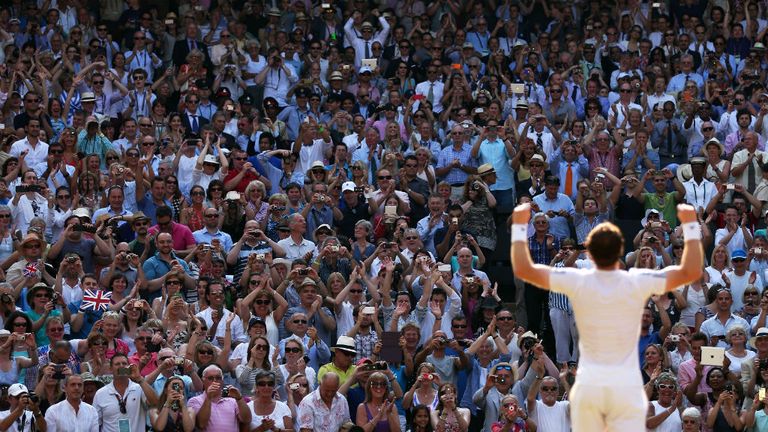 Andy Murray should play without the weight of expectation when he begins the defence of his Wimbledon title next week, according to Goran Ivanisevic.
Murray returns to the All England Club after becoming the first British winner since 1936 following his victory over Novak Djokovic. 
But Ivanisevic, who won Wimbledon as a wildcard entry in 2001, believes he will be stronger for ending the British hoodoo in south-west London. 
"First of all, Andy Murray will have the privilege to open the Championships, and he has deserved it," said Ivanisevic. 
"There will be less pressure for him this time because he did it last year and deserved it last year because he was the best player over the two weeks.
"I have no idea if he is going to win again this year but there will be much less pressure on him - he has already won Wimbledon and nobody can say anything to him anymore.
"Of course if he does not win it again this year, he will be disappointed, but he can always go home and say 'I am Wimbledon champion', and nobody can take that away from him."
Ivanisevic, who didn't get the chance to defend his title because of injury, added: "However, he is too good a player not to win it again, whether it will be this year or next year, who knows, but his form is picking up now after the injury.
"Already in Paris, he hit the ball much better and I think he is going to be ready."