LTA chief Michael Downey says British tennis players need to show more commitment
Last Updated: 28/06/14 9:39pm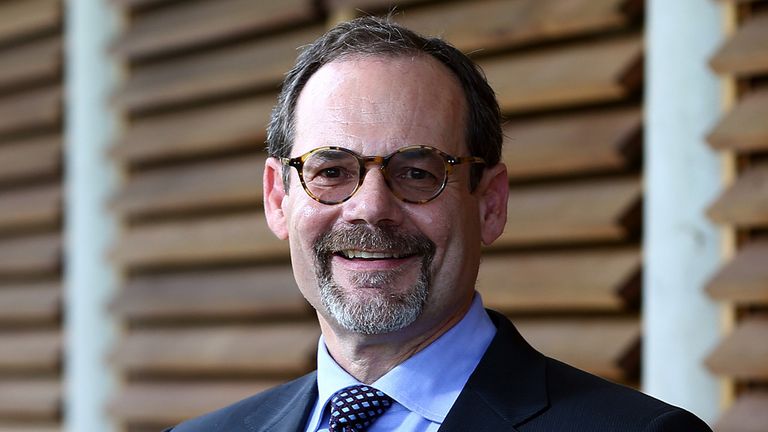 LTA chief executive Michael Downey feels British tennis players need to show more commitment to reach the top of the sport.
The home team has struggled again at Wimbledon this week with only Andy Murray making it past the second round.
And they have come in for criticism from coach Julien Hoferlin, who left the sport's domestic governing body this week after six years spent coaching some of Britain's top players including Dan Evans and Oli Golding.
The Belgian told a radio station in his home country that British players are spoilt, singling out Evans for not making sacrifices for his sport.
Canadian Downey started his role earlier this year and made waves earlier this month when he appointed world-renowned Australian coach Bob Brett as director of player development.
"One of the things that Bob and I have talked about is maybe we're giving too much to the best players," Downey told Sky Sports News.
"We've got to make sure they have that hunger to move forward and fight for their wins in that regard. It's something we're going to work on.
"We know the talent is there, we know the effort is there, we've just got to make sure they understand what it takes to be the next Andy Murray because it is an awful lot of hard work.
"It's not a two or three year sport, it's a 10 or 12 year sport to get to that first major breakthrough.
"It takes a phenomenal commitment and we've got to work with them in that regard to help them get there.
"Bob uses the term 'no compromise'. You can only succeed if you apply no compromise. You have got to give it your all, this is a very very difficult sport.
"Andy, Heather (Watson), Laura (Robson) and others have proved you can get there. There are other Brits that can do it, but they've got to have this 'no compromise' as it takes a phenomenal level of commitment to get there."