Wimbledon: Tim Henman tips Andy Murray to become an even better player after defeat
Last Updated: 03/07/14 2:46pm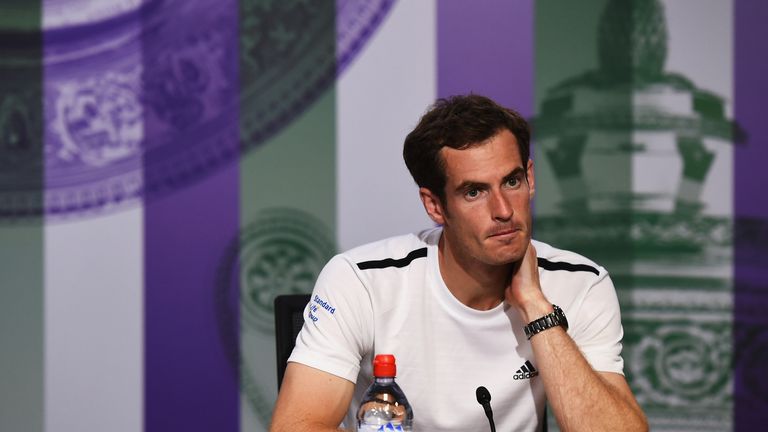 Tim Henman has tipped Andy Murray to become an even better player after unsuccessfully defending his Wimbledon title.
British No 1 Murray relinquished his crown in a straight-sets quarter-final defeat to 11th-seeded Bulgarian Grigor Dimitrov.
The 27-year-old's defeat brought renewed scrutiny on his relatively new partnership with coach Amelie Mauresmo, but Henman backed Murray to stick with the Frenchwoman until at least the end of the year.
"Andy will definitely come back stronger, there's no doubt about it," said Henman. "There's no way he's finished, not at all.
"Look at Federer. He's nearly six years older than Murray, and he's still doing it at the very highest level.
"Andy is only 27, he has plenty of time left at the top of his game to go and win more grand slam titles, and that's exactly what I expect him to do.
"I understand the scrutiny, because he's had so much success and he's the only home-grown player at that level.
"He didn't play very well. Dimitrov is one of the best in the world and he took advantage of that. He'll be mulling over his performance and, when the time comes for him to get back out there, he'll be ready."
Mauresmo's role was initially on a trial basis for the grass-court season, but former world No 4 Henman believes Murray will not make any changes.
"All these decisions are Andy's prerogative, but that could be a backward step at this point," he said. "He's appointed Amelie Mauresmo, and that needs to be given a chance to see whether it can work.
"It's a tough time to start, certainly, the first day of Queen's, arriving there as defending champion and then being defending champion at home.
"Andy started the trend of the super coach, employing one of the legends of the game, and that's something other people have followed. I think it gives people confidence to have someone in their corner who has achieved so much.
"There's no doubting that Ivan Lendl had a big impact on Andy, helping him win the Olympics and then at the US Open. And that was a huge breakthrough period in his career.
"But he's got to let this develop now and see how things evolve there with Amelie, and perhaps at the end of the year re-evaluate things."