Maria Sharapova has topped the latest list of highest paid female athletes
Last Updated: 13/08/14 2:59pm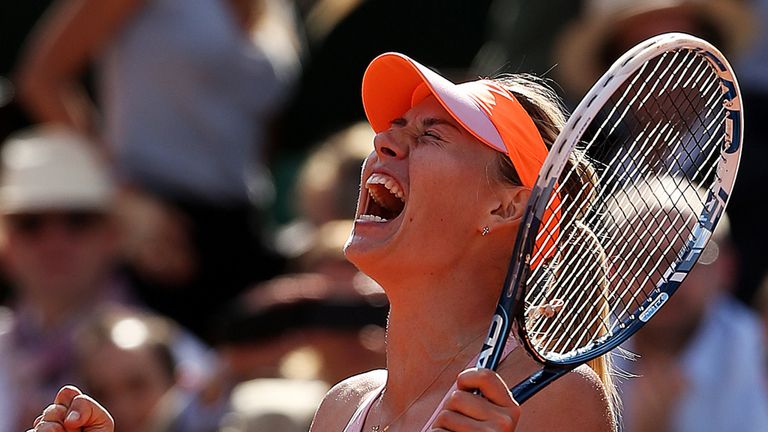 French Open champion Maria Sharapova has topped the 2014 Forbes List of highest paid female athletes.
The 27-year-old Russian, who has won all four major championships during her career, banked a total of $24.4m in 2013, of which $22m came from endorsements.
Fellow tennis stars Li Na and Serena Williams finished just behind Sharapova with earnings of $23.6m and $22m respectively.
Former Olympic figure skating champion Kim Yuna from South Korea comes in at No 4 with just $300,000 of her $16.3m earnings coming from prize money.
American racing driver Danica Patrick finished ahead of tennis players Victoria Azarenka, Agnieszka Radwanska, Caroline Wozniacki, Ana Ivanovic, with earnings of $15m.
Californian golfer Paula Creamer, who won the first two majors of her career in 2013, completes the list after banking $5.5m in the last year.