Sky Sports pick six players who have the potential to spring a surprise at Wimbledon
By Razwan Mirza - Tweet me: @RazMirza
Last Updated: 04/08/14 1:26pm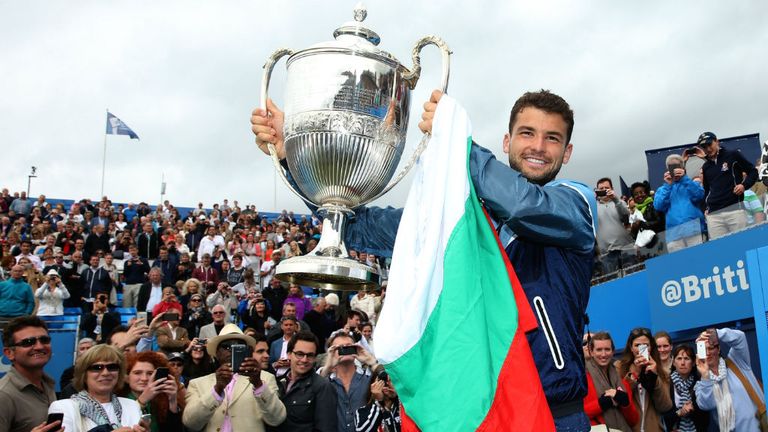 Stanislas Wawrinka upset the odds to win his maiden Grand Slam at the Australian Open and break the monopoly of the 'Big Four'.
And given the fact that Roger Federer, Rafael Nadal, Novak Djokovic and Andy Murray have shared an incredible 38 of the last 42 major titles between them, Wawrinka's achievement is all the more remarkable.
Gaston Gaudio (French Open 2004), Marat Safin (Australian Open 2005), Juan Martin Del Potro (US Open 2009) and 'Stan The Man' this January are the exceptions.
Since Leyton Hewitt won the Wimbledon title in 2002, Roger Federer has won seven of the past 11 grand slam titles at the All England Club. Nadal (2008, 10), Djokovic (2011) and Murray's famous win last summer have been the exception.
Is there anybody in today's game that could possibly upset the odds on the green, green grass of SW19 at this year's third major?
Here, we look at six superstars of the game who have the potential to make an impact at Wimbledon.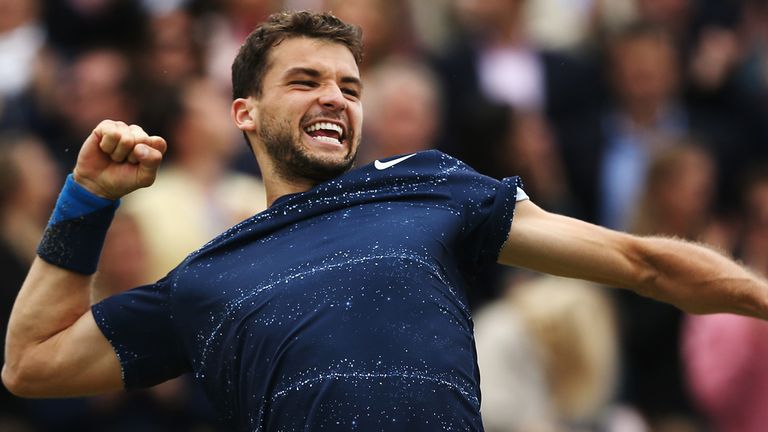 The young Bulgarian prodigy recently claimed his first-ever grass court title at Queen's Club. He earned the tag 'Baby Federer' following his triumph at Wimbledon and the US Open as a junior and finished in the top 50 for first time in his career in 2012 before reaching the final in Brisbane last year - a match which he lost to Andy Murray. Since then the 23-year-old, who has reached a career-high ranking of 12, stretched Rafael Nadal at the Australian Open quarter-finals in January where the Spaniard was taken to four sets.
Last year he shocked Novak Djokovic at the Madrid Masters in the longest three-set match of 2013 for his first ever victory against a top-five player. The Serb did exact his revenge in the third round of the French Open with a straight-sets win though. And Dimitrov has proven his talent as an all-court player, having won on the grasscourts of the AEGON Championships at Queen's Club this year.
It's now common knowledge that he is dating one of the richest and most glamorous women in tennis, Maria Sharapova, but despite all the media spotlight, he is making an impact on the ATP circuit, becoming the first Bulgarian to win a World Tour title in the Open Era in Stockholm and then capturing the Acapulco crown in March and Bucharest title last month. The cultured right-hander, who is mentored by eccentric Australian coach Roger Rasheed, was top seed at an ATP World Tour event for the first time in Bucharest last month.
The physical weaknesses that stopped Dimitrov making the most of his huge talent have gone, and there is now a belief that he belongs with the best. "I have worked really hard to start winning titles," he said in Bucharest. "I have put in enough effort, time and sacrifices to get here."
After beating Feliciano Lopez in west London, he said: "This tournament in particular has been the tournament I always wanted to win. I remember playing as a teenager here, and ever since I have dreamt about that moment. You can feel it in the spirit of the trophy itself. When you lift it, it means something. The only thing I can say is I'm going to be with a lot of positive vibes going to Wimbledon."
His country feel they may have found a new hero after Hristo Stoichkov - a former footballer who led the national side to the 1994 World Cup semi-final. And they may just be right because this could be the tournament where the Haskovo-born player steps up and reaches a Grand Slam semi-final for the first time in his career.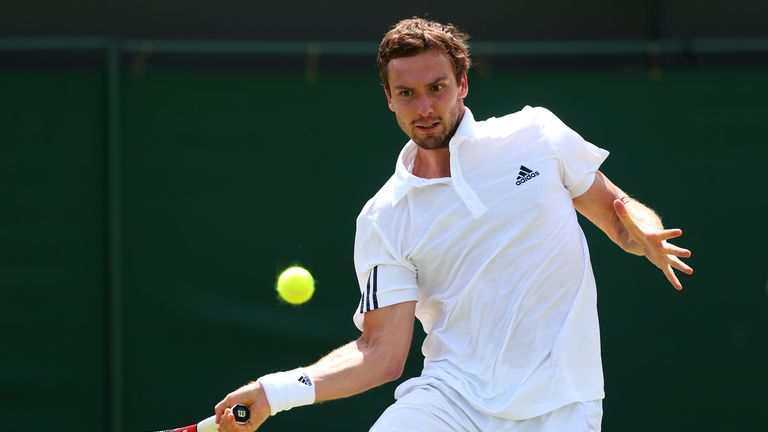 Gulbis comes from wealthy stock with his book-collecting parents naming him after Ernest Hemingway. His father is a wealthy investment banker while his mother is an actress. He attended the Niki Pilic academy in Munich as a teenager and became good friends with Novak Djokovic. However, he has since become somewhat of a tennis tearaway. The Latvian has put his party days behind him and is spending more time on the practice courts, and it seems to be paying off.
Gulbis described his belated dedication to tennis as "jumping on the last train" and just a few years ago after reaching the semis in Rome he immediately flew home to Riga, arriving at one o'clock in the morning, before going straight to a nightclub. He does seem to have grown up since then.
The 25-year-old seems to have discovered his best form in the past 18 months, having raised his ranking over 100 spots, to a career-high 10 in June. He claimed the biggest win of his career as he stunned Roger Federer to reach the French Open quarter-finals before bowing out to eventual finalist Novak Djokovic.
The player, who was known for his huge serve also used to smash up to 70 rackets a year, has since made a breakthrough, securing his third ATP Tour career title at Delray Beach and his first since 2011 before triumphing in the St Petersburg Open last year. He landed his fifth career title in Marseille earlier this year when he upset second seed and defending champion Jo-Wilfried Tsonga to the Open 13 crown.
Afterwards, he set out his long-term ambitions in the game. "My long-term goal in tennis isn't to be Top 20. It's to be No 1. Anything less than that wouldn't make me fully satisfied. I don't want to get to 30 years old, look back on my career and say I didn't make something of it. I think (the top players) feel threatened by my game, because they know if I serve well and I'm aggressive, then it's tough to play against me. I don't feel I'm in the same league as the (top four) yet, I need to prove it. Game-wise, I think that I can be."
He won his sixth career title and first on clay when he captured the Nice crown - just a day before the start of the French Open - but also suffered a second round exit to Dutchman Kenny de Schepper at Queen's Club on his return to grass.
Born in Podgorica, Montenegro, Raonic moved to Canada with his family at the age of three and started playing the game at the age of eight. He has since grown into a 6ft 5in powerhouse of a sportsman. In 2012 he was named Newcomer of the Year after rising 125 places to No 31 in the world rankings.
Raonic, 23, has won the SAP Open title in San Jose three years in a row, as well as claiming ATP Tour titles in Chennai and Bangkok but his form this season has been nothing short of exceptional. He is known for his huge serves and bludgeoning groundstrokes but openly admitted he needed to start playing with more 'grit'. He reached the quarter-finals at Indian Wells, Miami, Monte Carlo and Portugal this year before losing out to Novak Djokovic in his first Masters semi-final in Rome.
The Canadian has improved his movement and overall game thanks in large to the services of former Top 3 player and recently retired Ivan Ljubicic. "Being coached by Ivan will really offer a new dimension to my game," said Raonic. "He brings such a vast knowledge of the game and his recent experience on Tour is a major plus for my development. We both come from aggressive styles of play so he can definitely understand the mentality I have on court and areas where I can improve."
And Ljubicic appears to have made an immediate impact with Raonic climbing to a career-high No 9. He became the first Canadian man to play a Grand Slam quarter-final since Mike Belkin at the 1968 Australia Championships at Roland Garros before losing to Novak Djokovic and he then suffered an early exit in Halle.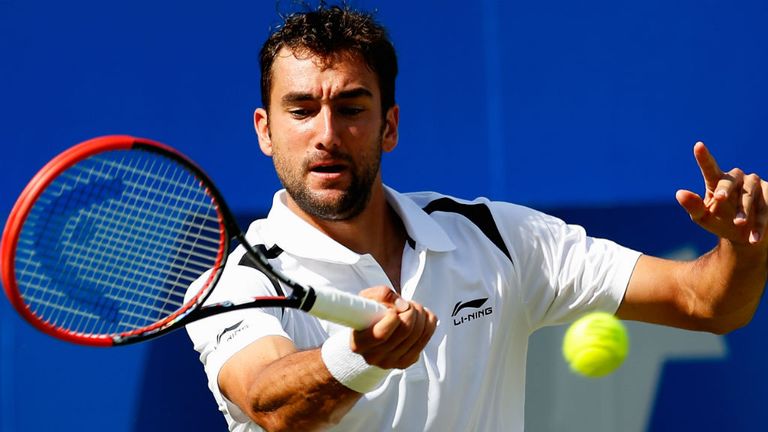 Cilic was ranked No 2 junior in the world in 2005 and won four international junior titles - including the French Open. Since then he has risen to the top in a very short space of time. Within three years he finished as his country's top player and then reached a career-high No 9 in the rankings two years later. It seems that they like to grow them tall in Croatia too because at 6ft 6in and 13 stone Cilic now has 11 career titles to his name - including four in his beloved Zagreb.
The 25-year-old reached the quarter-finals of the US Open in 2009 and 2012 as well as the semis of the Australian Open in 2010 thanks to back-to-back five-set wins over Juan Martin Del Potro and Andy Roddick before losing to his old adversary Andy Murray. After edging ever nearer to the big name players at a pivotal time in his career, his world came tumbling down when it was revealed he had failed a drugs test just before Wimbledon last year.
Cilic subsequently received a ban which was later reduced on appeal although the damage had already been done in that he missed a large portion of the season. He returned to the tour in Brisbane earlier this year where he reached the quarter-finals. 'Chila' was clearly determined to make up for lost time and successfully defended his title at Zagreb without dropping a set, then finishing as runner-up in Rotterdam before reaching his third consecutive final of the season in Delray Beach where he defeated Kevin Anderson. He won his 22nd match of the year against Jerzy Janowicz, to send 2005 champions Croatia into the World Group Play-offs in the Davis Cup.
The Medjugorje-born star will now be hoping to follow in the footsteps of fellow Croat and former Wimbledon champion - his coach Goran Ivanisevic. The 6ft 4in hitter was runner-up at the All England Club three times before securing a memorable victory as a wildcard entry in 2001. Cilic, ranked 29th, reached the quarter-finals in Barcelona and is regarded as a dark horse at SW19. If he can reproduce his early season form there is no reason why he can't go on and make an impact in west London.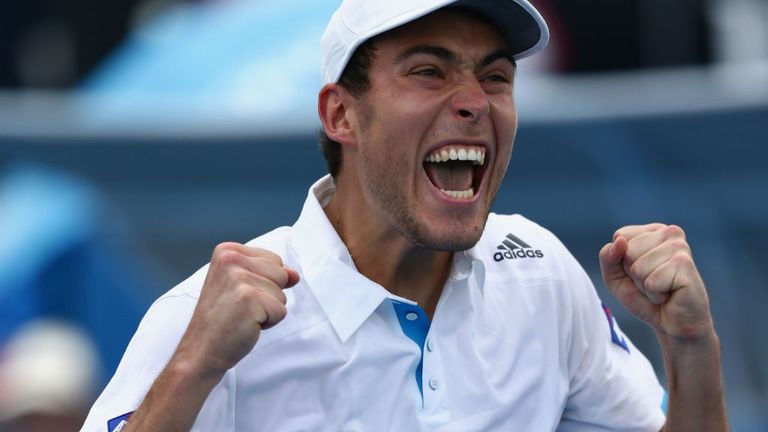 Beanpole Janowicz claims to have Pete Sampras' style and Marat Safin's attitude. He is Poland's very own rising star at 6ft 8in and is also climbing up the rankings like a steam train. He went from a lowly 189 in the world to a career-high No 14 in 18 months and is now ranked at 24 heading into Wimbledon.
His achievements have been quite remarkable considering he has gone from playing a tournament in Barnstaple to the Wimbledon semi-finals in no time at all. His parents were both professional volleyball players, so it was a no-brainer that he was always going to follow in their footsteps and become a professional sportsperson.
He picked up a racket at the age of five and hasn't looked back since. After making his Grand Slam debut as a qualifier at the All England Club, Janowicz rose to prominence at last year's Paris Masters by reaching the final in his maiden Masters 1000 event. Although he lost in straight sets to Spain's David Ferrer, he has been trying to become the first Pole to win a title since Wojtek Fibak in 1982.
The 23-year-old from Lodz plays with passion and flair, mixing up his game with numerous drop shots, slices and spins. And he never holds back with a dangerous crosscourt forehand and flat serves which hit top speeds of up to 135mph. The hard-hitter is always seeking to improve his game and his greatest achievement to date arrived at SW19 where he was beaten by eventual champion Andy Murray in four sets.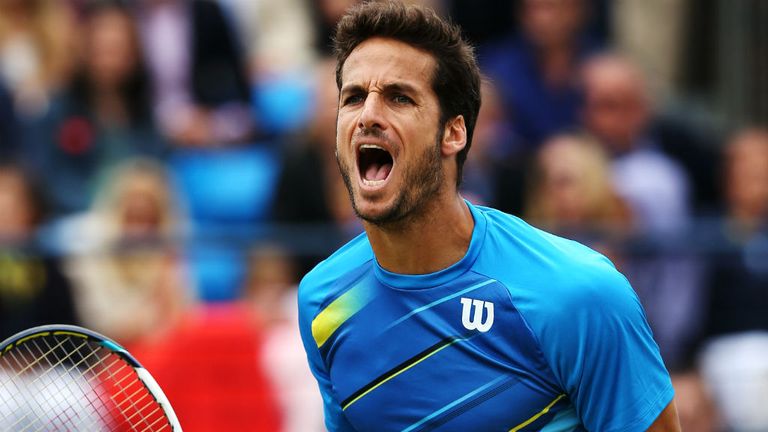 Lopez has a game made for grass - a sliced backhand with a strong serve, confident at the net, and ability from the baseline. The 32-year-old has reach the quarter-finals at Wimbledon three times - in 2005, 2008 and more recently in 2011. He was left distraught after losing the Queen's Club final to Grigor Dimitrov despite holding a match point.
But he soon got a second chance to heal his wounded pride at the seaside town of Eastbourne with victory over Richard Gasquet - firing down 14 aces in a 6-3 6-7(5) 7-5 win to claim his fourth career ATP title. He won the title in 2013 and proved his strength on the lawns as the win proved that there is more to the one left-handed Toledo-born player.
There is no doubt that Lopez could be capable of doing some serious damage at the All England Club this year. While Nadal has lost his last three matches on grass dating back to 2012, Lopez showed that he has found his groove on the slick turf by making it to consecutive finals and becoming the eighth different player over the age of 30 to win an ATP title this year.
He will be a dangerous floater seeded 19th at SW19. World No 25 Lopez once accepted role as himself in Spanish soap opera, 'Los Serrano' while Andy Murray's mother Judy famously dubbed him 'Deliciano' writing about the dashing Spaniard's biceps. There will be a 'FeliFest' at Wimbledon should he do well.